Virtual Teamwork Levels the Playing Field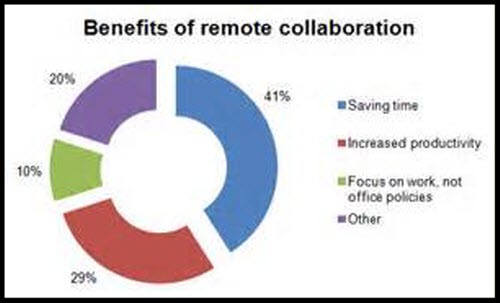 For many businesses the need for virtual teamwork through their organization has increased exponentially over the past decade.
The development of the Internet and the technologies to harness it's power opens up opportunities for expansion into new global markets, and the ability for your team to work "virtually."
This virtual work can be done from anywhere with cellular service, or an Internet connection.

StreamLiner is Project Management software that drives your team's Lean and Continuous Improvement activities.

Leveling the Playing Field
This newfound freedom and ability to compete benefits many small businesses. Utilizing technology cuts many expenses i.e. decreased travel, rehiring, training, fluid project management, and the ability to outsource work effectively and inexpensively.
Working virtually comes with it's drawbacks as well:
Increased competition in competitive markets
Virtual teamwork makes "face-to-face" management difficult
Some people don't like the sense of "being alone"
Technology Gaps
Unexpected communication and language barriers
Effective remote teamwork depends on partners, employees, vendors, and a team you can trust. After all, if you send your employee to Las Vegas to attend and represent your company at a tradeshow, you want the piece of mind that your presenting the best image.


8D Manager Software with 8D, 9D, 5Y and 4M report generator. Corrective action software for managing, measuring, and reporting.
Virtual Teamwork Tools
Companies developed virtual tools  rapidly over the last years; everything from virtual online conference rooms to project management software.
Used wisely these tools help facilitate effective collaboration throughout your entire organization, regardless of your location. You can make presentations to prospective clients, share important data quickly and securely, train new team members, and hold online business meetings from all corners of the globe.
The only limitations are having a secure Internet connection and the knowledge to use the programs.
But many of the virtual tools are very intuitive. This makes the "learning curve" very manageable. Also many of the tools are "web-based" meaning the applications and your data exist online, rather than taking up space on your hard drive.


TrainingKeeper Software. Keep, organize and plan all your employees' training and activities. Software includes multi-user support with reports, certs, and calendars.

You can effectively go anywhere in the world and still be within reach to collaborate with your team.
Which means:
You can make important updates to your projects in real time.
Hold impromptu real time strategy meetings with your team to discuss the day's events.
Make essential changes to a project quickly.
Monitor your teams progress and track the performance of each team member.

Find What Works For Your Business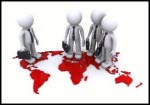 As a leader or manager find how you can utilize these virtual tools to help leverage your time and resources while encouraging a sense of virtual teamwork.
The team's knowledge and skill of the software determines the performance of software, and how well they integrate it into the everyday "workings" of the team.
In the right hands, you can harness the immense functionality of these web based collaboration tools and increase the productivity and effectiveness throughout all levels of your organization.
Teamwork spreads and multiplies as you integrate these tools into the everyday work culture. Even as your team disperses you can still use the tools to make work easier.

QAS Home

>
Virtual Teams

>
Virtual Teamwork
---
---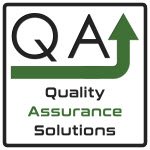 Quality Assurance Solutions
Robert Broughton
(805) 419-3344
USA
email