Affinity Diagram
Examples and Meaning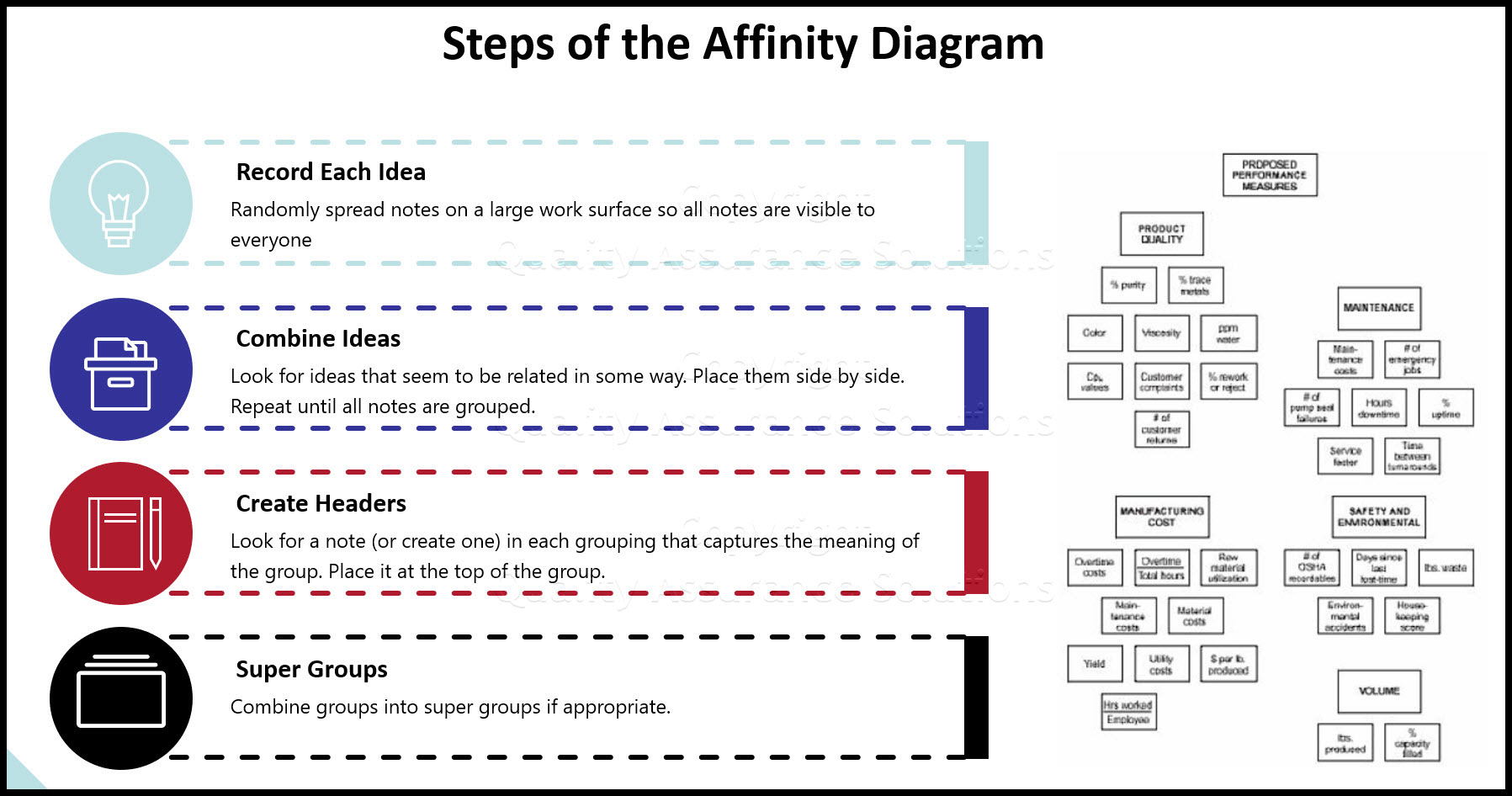 Affinity Diagram Description :
Affinity diagram Also called: affinity chart, or K-J method. The affinity diagram organizes a large number of ideas into their natural relationships. This method taps a teams creativity and intuition.

When To Use :
When you are confronted with many facts or ideas in unapparent            choices.
When issues seem too large and complex to grasp.
When group consensus is necessary.After a brainstorming exercise.
When analyzing verbal data, such as survey results.
Procedure To Create An 
Affinity Chart

 :

1. Record each idea with a marking pen on a separate sticky note or card. (During a brainstorming session, write directly onto sticky notes or cards) Randomly spread notes on a large work surface so all notes are visible to everyone. The entire team gathers around the notes and participates in the next steps.


2. It is very important that no one talk during this step.  Look for ideas that seem to be related in some way. Place them side by side. Repeat until all notes are grouped. It's okay to have loners that don't seem to fit a group. It's all right to move a note that someone else has already moved. If a note seems to belong in two groups, make a copy.

3. You can talk now. Participants can discuss the shape of the chart, any surprising patterns, and especially reasons for moving controversial notes. A few more changes may be made. When ideas are grouped, select a heading for each group. Look for a note in each grouping that captures the meaning of the group. Place it at the top of the group. If there is no such note, write one. Often it is useful to write or highlight this note in a different color.

4. Combine groups into super groups if appropriate.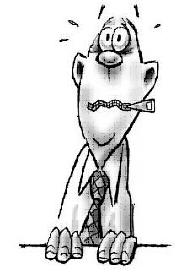 Quality Assurance Solutions
Robert Broughton
(805) 419-3344
USA
email