Internal Audit Engagement Letter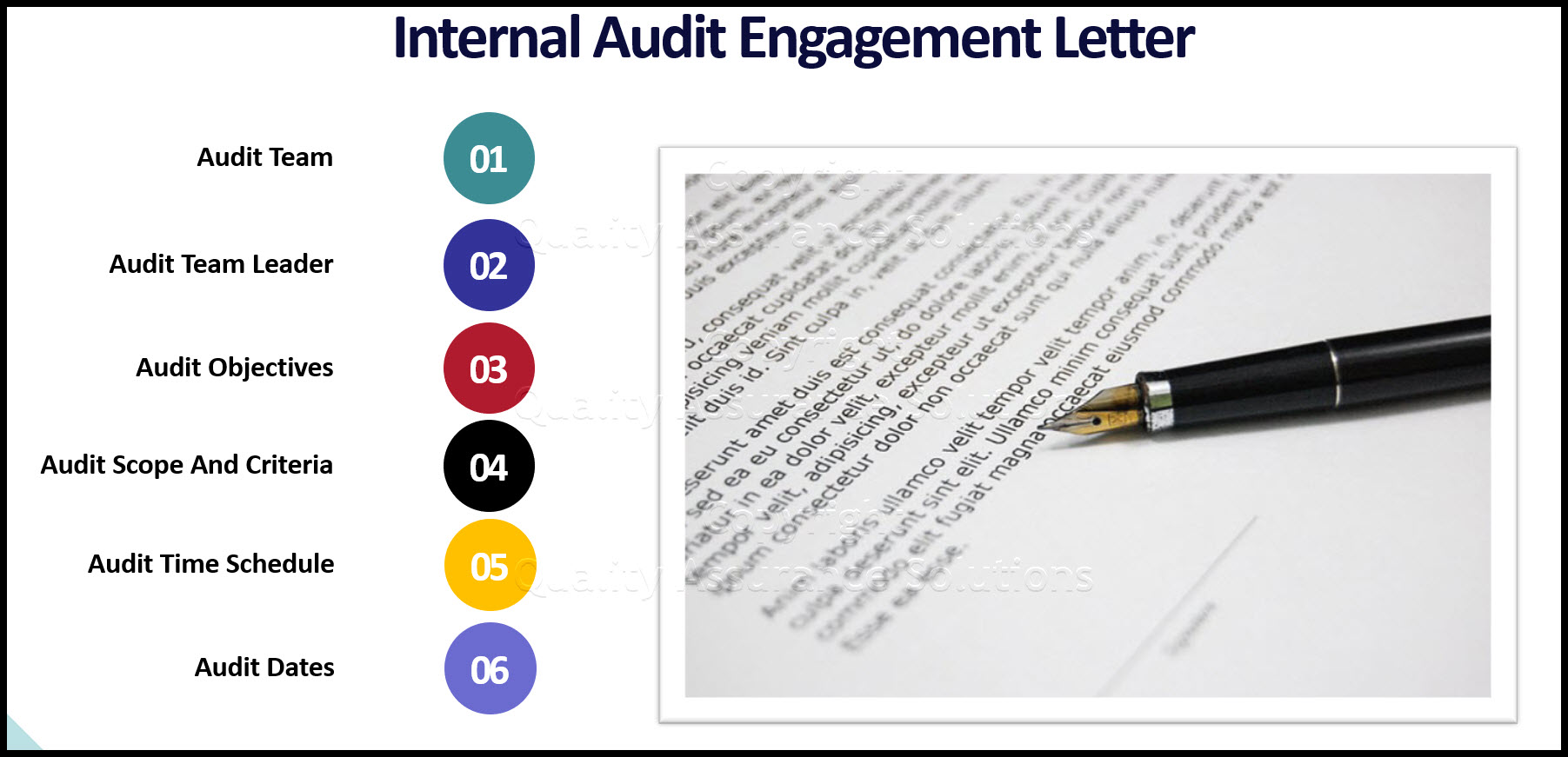 The internal audit engagement letter states the nature of the audit. It provides notice and scope of the upcoming audit. The auditor provides this to the auditee (could be a client) prior to the audit. The letter prevents surprise reaction from the clients. 
This letter can be as simple as an audit agenda or formal as a registration notice.

8D Manager Software with 8D, 9D, 5Y and 4M report generator. Your corrective action software for managing, measuring, and reporting issues.

Prior to the Audit determine

the audit team
the audit team leader
the audit objectives
the audit scope and criteria
the audit time schedule
the audit dates
Include the above items in the engagement letter.
---
The audit scope and criteria is determined by the client's
policies
systems
procedures
processes
products
standards
laws and regulations
systems
specification
contract requirements
Changes to the scope and criteria should be approved by the auditor and the client. 
You can provide the exact scope by using audit tracking software such as StreamLiner.


TrainingKeeper Software. Keep, organize and plan all your employees' training and activities. Software includes multi-user support with reports, certs, and calendars.

In ISO 9001 the registration engagement letter will include all the elements of the ISO 9001 standard. In a renewal audit the engagement letter will include only some of the elements.

Quality Assurance Solutions
Robert Broughton
(805) 419-3344
USA
email