Complaint Tracking Software
Complaint tracking software is a great addition to any business because it allows companies to stay on top of anything negative that is attributed to it. This allows those within the company to respond to any of these complaints rather quickly, which goes a long way in developing a positive reputation with customers. Customer complaint management software eliminates potentially major problems as they start. There are many different types of software out there, so it is important to have the facts before making a purchase.
I-Sight
I-Sight is an article of customer complaint management software that is completely web-based. This often comes in handy because the customer complaint will be delivered right to a database and can be responded to within minutes, especially if someone is working on it full time. There are a number of different tools that included with this program and the technology is among the best in the entire industry.
One of the great things about I-Sight is that since it is web-based, companies can address these issues from anywhere in the world. You will always have access to these files, as long as you have an internet connection, which is great news for major corporations.
The only issue with this is that since it is web-based, you might not be able to access your complaints if the internet is down in an area. Reliance on the internet can often bring about temporary problems and it is unclear if I-Sight has a method of working around these connection problems.
---
MasterControl
MasterControl is another major complaint tracking software that is described as being incredibly easy to install. It also allows you to automate much of the complaint handling process, so you will be able to handle nearly anything that comes your way almost immediately.
The main feature that makes MasterControl such a great product is the level of automation, as many of these complaints can be handled in an instant. In addition, this complaint tracking software is web-based, so these complaints can be accessed from anywhere in the world. Both of these features are liked by most who use them, as they definitely make it much easier to stay up to date with what is going on in the complaint department.
One thing to keep in mind about this software, however, is that sometimes automated programs can malfunction, which brings about many problems. If this were to happen within your business, it could lead to a major rise in the number of complaints, so this type of software is not always the best to use. In many cases, it is a better idea to have a person handle a complaint, rather than letting the initial stages be handled by a computer program.
---
Everest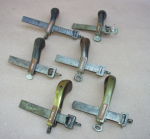 Everest is a company analyzes every aspect of a customer complaint and comes back to you with a detailed report. The goal of this company is to provide software that will not only inform you about the issue, but will also take steps towards correcting it. One feature that this complaint tracking software includes is the ability to provide different services for more valued customers. This can ensure that important business relationships are not strained because of these complaints.
The one issue that users might have about this software is that it although it does allow for more personalized service, it takes a little bit longer to handle other complaints. In addition, the larger companies that offer similar software are more likely to present you with this information online, while Everest is more committed to you using the software within an actual office setting.
---
DBTracking
DBTracking is a company that has developed a complaint tracking software exclusively for large businesses and government entities. Because of this, the company spent a great deal of money securing some highly touted engineers to help them along the way. They also boast a large number of features that many users are sure to appreciate although, once again, this is not generally for use with small companies.
Another negative about DBTracking is that their software appears to be somewhat out of date. An update is definitely needed if this company is to be included among the best in the industry, as the bar is constantly being raised by these companies at the top.
---
Etracker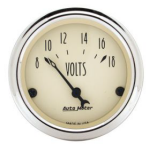 Etracker is a company that has introduced a web-based complaint tracking software that can do some good for businesses of all sizes. The great thing about this software is that it is able to track the complaints from the beginner to the end and is even able to send certain types of complaints to certain managers. In addition, while many of these pieces of software will force the initial responder to handle the complaint, this software allows for users to hand the request off to someone else, while still allowing the complaint to be efficiently tracked.
Another great feature is that this software will allow you to analyze the number of complaints that you receive per year and come to conclusions about what needs to change within the company to stop these complaints. Identifying the root cause of these issues can be difficult, but this software actively looks for solutions, so that more problems do not occur in the future.
Of course, as with many of the other articles of software, this web-based interfaced is prone to down-times. Because of this, it might be a good idea to have a backup plan in order, especially if you plan on handling most of your complaints online.
---
This article deals with complaint tracking software but one should use the 8D problem solving process for resolving complaints
Review article on corrective action forms
Learn about corrective action and preventive action
Dealing with customer complaints
Root cause and corrective action
Sample of customer complaint letter
---
---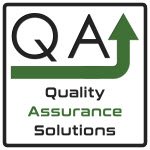 Quality Assurance Solutions
Robert Broughton
(805) 419-3344
USA
email
---