5 Why Problem Solving
One applies the 5 why problem solving tool to determine the root cause of a problem.
As customers become more experience in forcing suppliers to provide corrective action, they will request documentation that covers the 8D approach and 5Y analysis. This article deals with the five why analysis.  

8D Manager Software with 8D report generator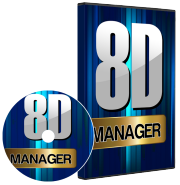 Do you want to…
Improve your corrective action system?
Spend less time writing corrective actions reports?
Keep all of your 8D and 5Y reports in one place?
Not worry about formatting 8D and 5Y problem solving reports?
Tie all supporting documents (SCARS, pictures, Failure Analysis) into one report?
Collect metrics on your corrective action system?
Are you…
Struggling with keeping track of all of your corrective actions?
Forgetting previous customer complaints, written details, and resolution history?
Looking for inexpensive corrective action software that tracks all of your 8D records and 5 why problem solving reports?
Concern about your next ISO audit and providing corrective action documentation?
Do you need to quickly…
Create and edit an 8D or 5Y report?
Find old 8D or 5Y reports for a given customer?
Distinguish between internal and external 8D eight disciplines reports?
Distinguish between open and closed 8D reports?
Track all actions for each of the 8 disciplines and 5 why problem solving results?
See a history of your 8D eight disciplines actions?
If you answer yes to any of the above questions then Quality Assurance Solutions is proud to offer you 8D Manager. 8D Manager addresses all above issues and more. 8D Manager is inexpensive, easy to learn and easy to use. Start working within in 10 minutes. This software allows you to…
Provide your customer an impressive 8D report.
Track all of your 8D actions, owners and due dates.
Quickly find your history of all corrective actions.
Not only help you pass an ISO audit but amaze your ISO auditor.
In addition the 8D Manager package includes…
A step by step manual to assure you get maximum benefit of the software.
A corrective action procedure template. Use this to document your corrective action system for ISO 9001 certification. This ties the 8D Manager software to your corrective and preventive action procedure.
Other Benefits of 8D Manager…
Multiple users can access the information at the same time. There is no additional pricing for additional licenses.
You can customize the forms and reports labels to match your company's terminology and traceability needs.
8D Manager provides Global 8D reports for reoccurring issues.
Your Satisfaction is Guaranteed. Within 30 days, if you are not satisfied with 8D Manager, I will refund your money. 8D Manager is only $49.00

The Five Why Model
In theory, one can easily learn this tool. In practice, this tool is much more difficult to apply.
When a problem initially occurs, we all have an immediate reaction as to the cause of that problem. However, that immediate reaction is a surface reaction only. When it comes to examining processes or systems, there are other deeper root causes for that problem. 5Y helps us find the fundamental root causes of a given problem. 5 why problem solving helps us uncover the details behind the problem.

How does the 5Y tool work? Here is a quick flow...
Problem occurs
Why did that problem occur = sub root cause #1
Why did sub root cause #1 occur? = sub root cause #2
Why did sub root cause #2 occur? = sub root cause #3
Why did sub root cause #3 occur? = sub root cause #4
Why did sub root cause #4 occur? = key root cause #5
5Y means we asked the question "why" 5 times from the problem statement until you reach the primary root cause. The primary root cause or key root cause directly determines the other sub root causes. When solving the problem, you focus your efforts on the key root cause.
For each why question, you focus on the last sub root cause. When applying this tool, asking "why" 5 times may not be necessary. You may only need to ask "why" 3 times to come to the correct root cause. The number 5 is an arbitrary number. The 5Y method is a process of asking why a sub root cause occurred until you reveal the key root cause.
When doing the 5Y analysis, use a team approach to determine the root causes. Document each determined sub root cause. When you identify the key root cause, be sure to positively identify that root cause on your document with a check mark or underline.

---
Additional 5Y Actions
As mention above asking "why" five times may not be sufficient, you may need to ask more than 5 times.
Once you determined the key root cause from the 5 why problem solving process you are not finished with the 5 why analysis. You need to verify that root cause. You verify the key root cause by witnessing the root cause in action. Then check to see that you duplicated the problem.
After verification of the root cause, you must determine your corrective actions for that key root cause. Document the corrective actions on the 5Y form. Implement these corrective actions. If you are completing a corrective action for a customer, proceed with the 8D analysis.

---
5 Why Problem Solving and Formal Corrective Action
Customers may require one of two different systematic methods when using when using the 5 why problem solving tool. These are;
1) Prevent - Predict - Protect
2) Problem - Containment - System
When a customer request one of these 5y analysis from you, you apply the 5 why problem solving tool to each of the 3 elements. So for Prevent - Predict - Protect method you apply a 5Y approach separately to Prevent, Predict and Protect processes at your company.
Prevent - these are the processes at your company that did not prevent the problem from occurring. Why did your process not prevent the failure from occurring?
Predict - These are the process at your company that did not predict this issue from occurring. Why did your current processes not predict this failure mode? Why did your planning or development process not see this as a potential issue?
Protect - These are the processes at your company that protects the customer from receiving defective product. Why did your quality processes not protect the customer from the failure mode?
Problem - This is the root cause to the problem. Why did the problem occur.
Containment - This is the root cause reason why defects escaped your facility. Why did you process not catch these defects prior to shipment?
System - These are the root systems that did not foresee this potential root cause. This could also be lack of systems to prevent the root cause. Why did your systems not predict or catch this failure mode.
When conducting 5 why analysis, use a template that lets you capture the data. The template needs to isolate each of the 3 elements. This allows the customer to quickly review your analysis. If you use 8D Manager, you can quickly create a 5Y form for each 8D corrective action. 8D Manager software separates each of the elements.

---
After reviewing this article on 5 why problem solving, see this for 8D problem solving.

---
---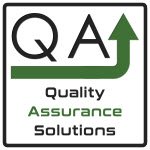 Quality Assurance Solutions
Robert Broughton
(805) 419-3344
USA
email