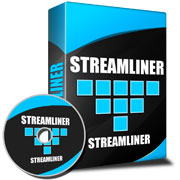 StreamLiner FAQ
Can the software help us with ISO 9001:2015

Yes, in many ways. We built the software with this in mind.

For example paragraph 6.3
When the organization determines the need for changes to the quality management system, are the changes carried out in a planned manner?

Does the organization consider ...

a)    the purpose of the changes and their potential consequences?
b)    the integrity of the quality management system?
c)    the availability of resources?
d)    the allocation or reallocation of responsibilities and authorities?
With the software you can prove how you carried out the changes, it shows you have a planned manner by using the BCS scoring system. Resources include assigning people (allocation or reallocation of responsibilities and authorities) to the improvements (changes) which is tracked by the software. All records are easily retrievable and in one place.
The software lets you track meetings and actions from those meetings to further prove this.

Or paragraph 7.1.6
When addressing changing needs and trends, does the organization consider its current knowledge and determine how to acquire or access any necessary additional knowledge and required updates?
For each project, you can make actions such as training or assign people with the knowledge to the action or hire outside experts to to help with the action.
Or paragraph 8.1
Has the organization planned, implemented and controlling the processes needed to meet the requirements for the provision of products and services, and to implement the actions determined in Clause 6 (Planning)?
Waste walking, Process Analysis, Audits and 5S audits are built into StreamLiner. All of 3 of these help implement and control the processes. Action Items within StreamLiner provides evidence planning.

Or 8.3.2 Design and development planning.
StreamLiner supports this section too. You can create projects for each new product. Use StreamLiner to determine all activities following your product development process. Record all action items for the development and prove the actions were completed.
Plus you can track all documents for the project within StreamLiner and track all meeting and action items from those meetings.
Or 9.2 Internal Audit
StreamLiner includes audit functions. Create an audit checklist for the QMS. Record the expectations. Record the results. Record the actions necessary to correct any negative results. Track the audit documentation and supporting documentation within StreamLiner.

Or 10. 1 Improvement:
Whether the organization determines and selects opportunities for improvement and implement any necessary actions to meet customer requirements and enhance customer satisfaction?
StreamLiner is Project Management Software that drives Lean and Continuous Improvement activities. StreamLiner supports all facets of improvement.

Can I email the reports?
Yes. Two options for this. You can send the form as a snap shot, or as a pdf file.
How many projects and actions does the software hold?
Unlimited.
Since I don't know Microsoft Access, will I be able to use the software?
Yes, you don't need to know anything about Microsoft Access. Included with the software is a pictorial instruction manual that provides step by step instructions.
Why did you use Microsoft Access to build the application?
We selected Access to keep the price of the software down. Access also allows for unlimited amount of records. Since most of our customers have Access installed with Microsoft Office, it makes a great application / database backbone.
Why are there two different versions Microsoft Access and non Microsoft Access?
Both versions are Microsoft Access based. The non Microsoft Access includes a run time version of Microsoft Access. If you have Microsoft Access on your computer then select the Microsoft Access version.
How do I know if I have Microsoft Access?
Click Start > Select All Programs > Select Microsoft Office > Check and see if Microsoft Access is listed. If Access is not listed then buy the non-Microsoft Access version.
What version of Microsoft Access do I need to run the application?
Microsoft Access Version 2003 or greater will work with StreamLiner. This includes versions 2003, 2007, 2010, 2013, 2016 and Office 365.
Why is our IT department concerned with MS Access?
I'm not sure about that one. In the mid 90s MS Access had some rare problems when the database got too big. However, Microsoft addressed these issues a long time ago.
Does the software connect to the internet?
No
Does the software contain any mal-ware or harmful macros? Harmful sub routines? Harmful coding?
No
Since it is Microsoft Access, can I modify the software?
No
But, my company needs something that the software doesn't include.
Please feel free to contact us with your specific needs. We may be able to modify it to meet your needs.
Contact Us
!
Can I review the manual before I buy?
Sure. Right click to download file
What about Support?
We want to make sure you get up and running with the software. If you have any installation issues please send us an email at rcbhome@comcast.net. We usually answer within an hour and at the latest 24 hours, and that includes Holidays. Also feel free to ask about anything else with regards to the software.

Are there any cost or other implications for multiple users?

Yes. The license for StreamLiner is per user and computer. (see next section) Each subsequent license purchased by the same buyer is only $25.00.  After initial purchase, we provide links for the buyer to purchase the additional licenses.
When placed on your network, all licensed users can access the same the data at the same time. 
What is the license agreement?
Each user on each PC will need a license. If they want to use the software on multiple PCs, they will need a license for each PC.

If you have a user who uses the software from multiple remote terminals with the same login credentials on each terminal then that user only needs one license.

If you have multiple users on the same PC, each with different login credentials then each user will need a license. If they share the same login credentials then you will only need one license.

StreamLiner generates an unique serial number for each user & PC combination per above. After purchase, the buyer emails serial number(s) to us at rcbhome@comcast.net or support@quality-assurance-solutions.com. We provide these instructions within the software. Within 24 hours (usually within 1 hour) we will provide the license numbers(s) for that computer.

As a license user how does updates / upgrades work with regards to software costs?

During a limited time we will charge a reduce amount for the upgraded software. This is a one time fee and all other license users for the business data receive the update at no additional costs. This will include transferring your data to the new revision. Past that time, we charge the full amount for the software. But this still includes transferring your data.

The software doesn't meet our needs.
Sorry to hear about that. We offer a 30 day money back guarantee. Just send us an email at support@quality-assurance-solutions.com.
Is it Windows XP / 7 / 8 / 10 compatible?

StreamLiner is compatible with Windows XP, Vista, Windows 7, Windows 8 and Windows 10 / 10S.
How do you configure StreamLiner for multiple users?

How do you configure StreamLiner for multiple users?

To work with multiple users, put the StreamLiner.mdb file in a known directory on the server.
Give users access to that file on the server.

Be sure the user has full Read/Write permissions.
Also be sure that all users have Microsoft Access installed on their computers.
Purchase a license for each computer. We provide the discount links for the additional licenses to the buyer at time of purchase.

If you purchased the non-MS Access version
Place StreamLiner.accdr on the server.
Make sure each user does not have Microsoft Access
Run setup.exe on each user computer
Create shortcuts to StreamLiner.accdr that is on the server
Delete the local StreamLiner.accdr as that might cause confusion.
Purchase a license for each computer. We provide the discount links for the additional licenses to the buyer at time of purchase.
I purchased StreamLiner but when I open it tells me it is a read only and I cant change or add information.

After purchase you will download a zip file. You get this issue when you are running the program from the zipped file. Right click on the zip file and select extract all. Be sure to extract the file to a known directory.
When I open StreamLiner I get error messages about macros

StreamLiner uses macros for some of its coding. This is an easy problem to fix. You will need to enable macros within Microsoft Access. "StreamLiner_Instructions.pdf" that came with the software has pictorial instructions on how do this. You will only need to do this once.
When I open StreamLiner I get an error message on missing mscal.ocx file.

Within the downloaded zip file for the software there is a file called mscal.ocx. Copy this file to the directory that contains msaccess.exe.


Quality Assurance Solutions
Robert Broughton
(805) 419-3344
USA
email