Training System Software
Setting up a Training System
Video 2


Learn more about our Training System Software, TrainingKeeper V2 from the below videos.
Please check out the below video on how to setup a training system within your company.  This is the second video of Establishing a Simple Training System. The first video in this series is here.
---
Simple Training System Video Two
---
Training Plan Form
Right click to download the Training Plan Form
---
To Purchase TrainingKeeper V2
Please pick the correct version of TrainingKeeper V2 that meets your needs.
After payment, you will immediately receive an email with a link to download the software.
Microsoft Access Version: TrainingKeeper V2
If you have Microsoft Access (version 2000 or greater) then select this version.

$59

(Note! You do not need to know anything about MS Access. You will be working within 10 minutes!!)
Non Microsoft Access Version, Microsoft Windows Only: TrainingKeeper V2
If you do not have Microsoft Access then please click the below buy now button.

$59
(Note! If you have Microsoft Access then you must select from the first box above.)
---
Training System Software,
Overview of TrainingKeeper V2
TrainingKeeper V2 Data Entry
TrainingKeeper V2 Reports
TrainingKeeper V2 Planning Training
TrainingKeeper V2 Working with Lists
New to TrainingKeeper V2
QAS Home

>
Training Software

>
Training System Software
---
---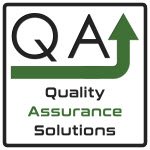 Quality Assurance Solutions
Robert Broughton
(805) 419-3344
USA
email