Management Training Systems
Video One

Management Training Systems
Please check out the below video on how to setup management training systems within your company. This simple system can be easily applied to your company.
In this 10 minute video we cover...

•Training System Reasons
•ISO 9001 requirements
•Common findings ISO 9001
•Quick Documentation
•Key wording
•Filing
---
Training Record
Right click to download a blank Training Record
---
To support your management training systems, use TrainingKeeper Software which significantly improves tracking, scheduling and managing all of your company's training needs.

Please stay tune for our second video which covers the above sections of Planning through Potential Problems and Solutions.

QAS Home

>
Training Software

>
Management Training Systems
---
---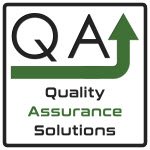 Quality Assurance Solutions
Robert Broughton
(805) 419-3344
USA
email