This professional Lean Thinking training material saves you a significant amount of time. If you created this PowerPoint yourself you could easily spend 20 to 40 hours just making the slides. See below for pictures of some of the slides. Use this PowerPoint Lean thinking to teach your employees the skills and knowledge to implement lean. To help, the presentation includes many lean examples.
Lean Thinking is a management philosophy based on the Toyota Production System (TPS). With Lean Thinking, you enhance value for your customers by improving service delivery and eliminating waste. Simply put, by becoming a Lean organization, you mprove personal effectiveness, increase productivity and create greater customer value with less resources.
We tailored this training presentation for service industries. By teaching this presentation to managers and employees, they gain a better understanding of the Lean principles and approach to eliminating waste. In turn they lead and participate in the Lean implementation process.
Number of Slides: 139
How To Use the PowerPoint Training Presentation
Deliver this presentation to an audience as a 1-2 hour briefing to train employees on the basic techniques and skills to deliver the Lean process. Use the slides in a workshop for managers and staff of the organization who need Lean Training
All training slides/presentations are in Microsoft PowerPoint format and are easily customizable. You may modify, add, delete, change the logo, etc. or personalize it any way you like it. The only restriction is that you cannot distribute, sell, rent or license the material as though it is your own intellectual property.
Objectives Lean Thinking Principles
Understand the principles and key concepts of Lean
Acquire knowledge on the key Lean methods and tools and their applications to improve personal effectiveness, value creation and waste elimination
Identify ways to develop "Kaizen eyes" to look for improvement opportunities
Describe the various Lean roles
Contents
1. Introduction to Lean Thinking
- What is Lean
- What Lean is not
- Lean vs traditional thinking
- Lean management framework
- Lean applications in service environments
- Benefits of Lean thinking
2. Key Concepts of Lean Thinking
- Value and waste
- Eight types of waste
- Value-added activities
- Non-value-added activities (waste)
- Lean thinking philosophy
- Lean principles
3. Overview of Lean Methods & Tools
- Muda, Mura & Muri
- Gemba framework
- 5S principles
- Visual management
- Office layout
- Spaghetti diagram
- Value stream mapping
- Standard work
- Heijunka (Load leveling)
- Fexible workforce
- Quality at source
- Poka yoke (mistake proofing)
- Kaizen
- PDCA problem solving
- Pareto chart
- Cause and effect diagram
- Five whys
4. Ways to develop "Kaizen Eyes"
- What are "Kaizen eyes"?
- Ways to develop "Kaizen eyes"
5. Lean Roles
- Lean steering committee
- Lean deployment leader
- Lean champions
- Process owner
- Lean coach
- Team leader
- Team members
Slide Examples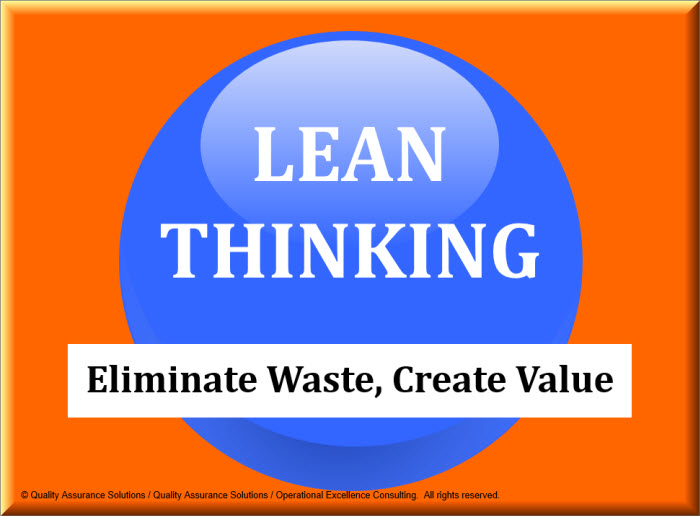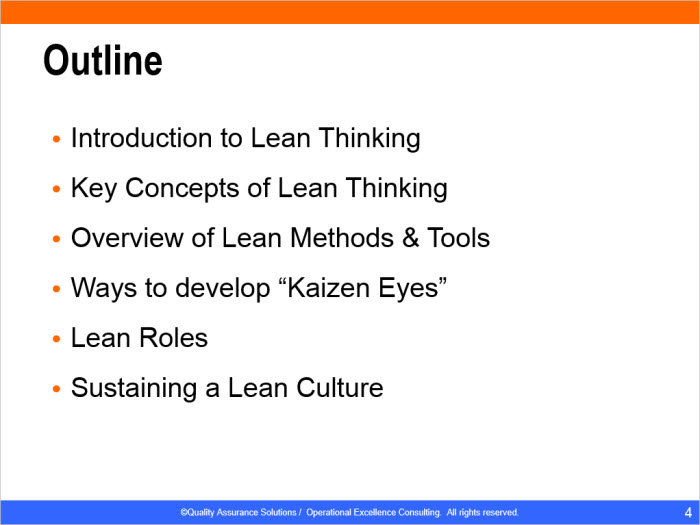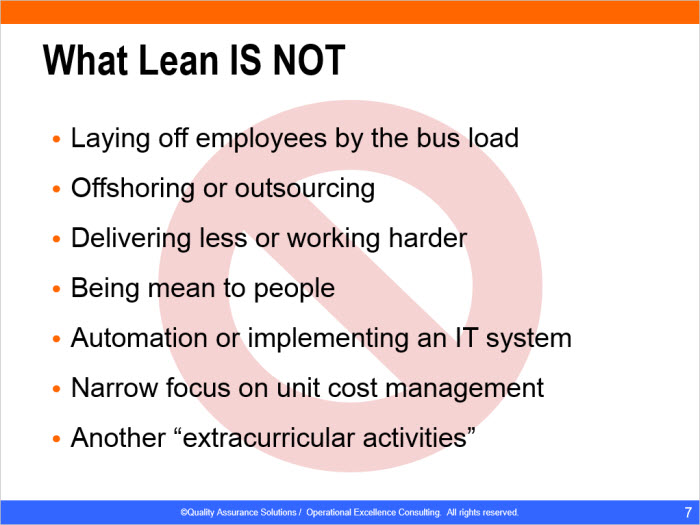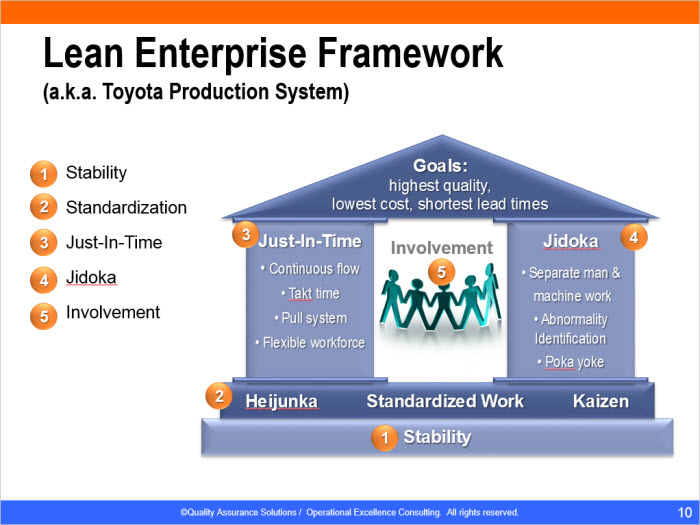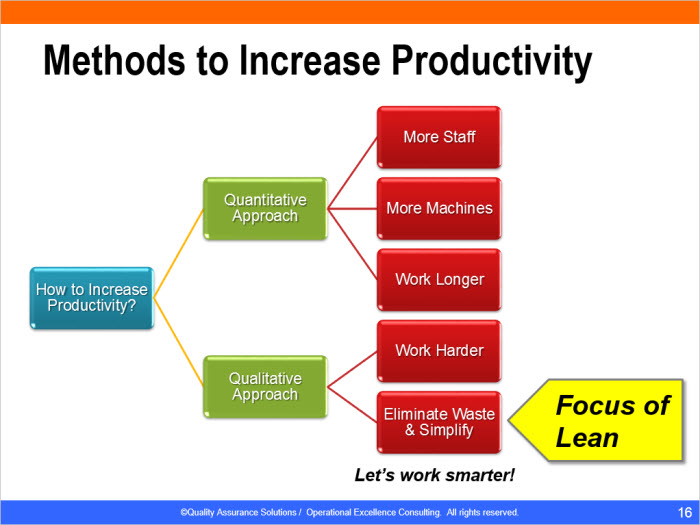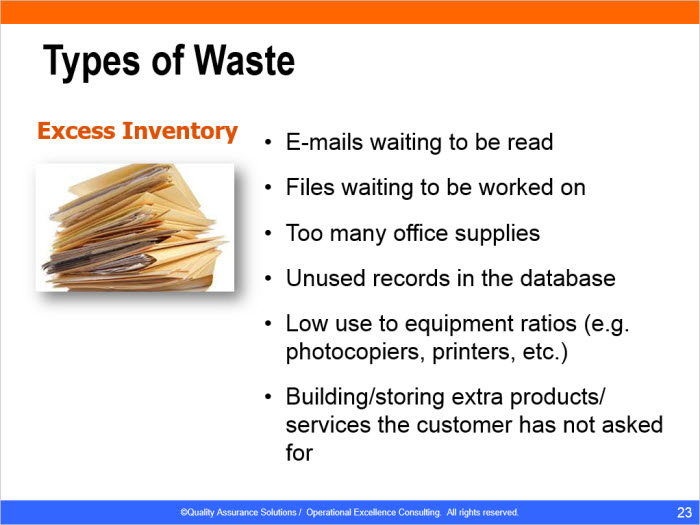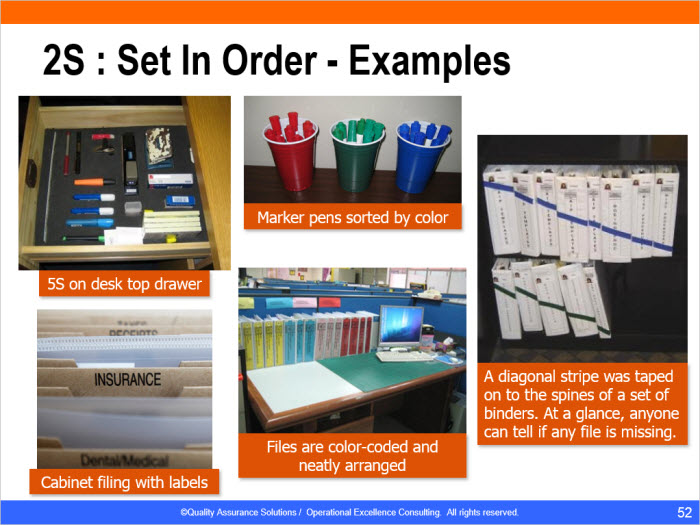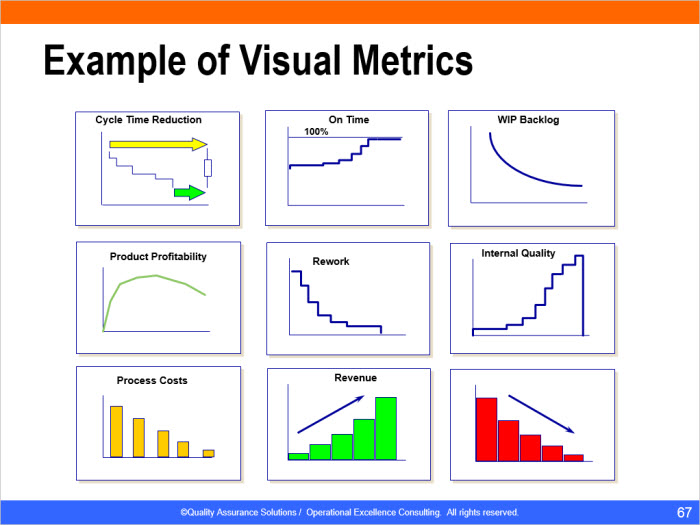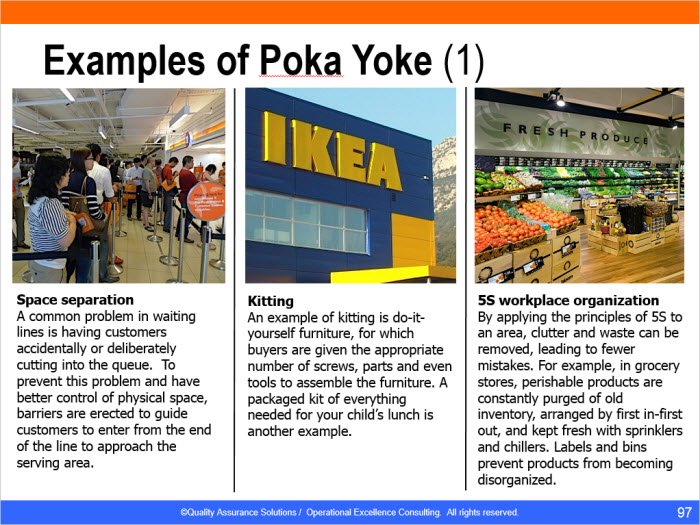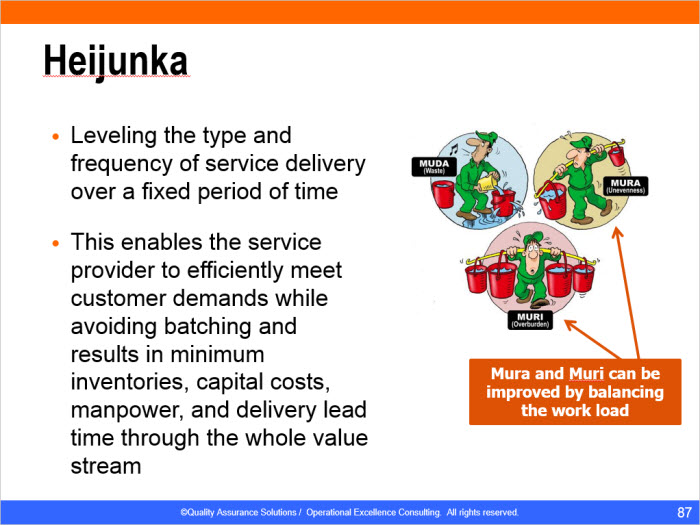 Lean Thinking Principles is one of our many presentations