Effective Meetings PPT

PowerPoint Presentation
Do you want to...
Maximze the outcome from meetings?
Minimize the amount of time spent in meetings?
Teach the secrets to successful meetings?
Effective Meetings PPT
There are good meetings, and there are bad meetings. Bad meetings drag on forever, never get to the point and waste your time.
Bad meetings occur because your company did not train the partcipants the methods to run effective meetings. Effective meetings leave us energized and we feel that we really accomplished something.
This presentation provides a simple three-step process for running effective meetings. It includes planning, conducting the meeting, review and follow up, as well as useful tips for successful meetings.
This professional Effective Meetings PPTl saves you a significant amount of time. If you created this PowerPoint yourself you could easily spend 20 to 40 hours just making the slides. See below for pictures of some of the slides. Use this PowerPoint to teach your employees the methods to run an effective meeting and maximize the output of your company's meetings.
Number of Slides: 37
| | |
| --- | --- |
| | After purchase, you will download this product, no waiting. Your Satisfaction is Guaranteed. Within 30 days, if you are not satisfied with this product, I will refund your money. |
How To Use the PowerPoint Training Presentation
Deliver this presentation to an audience as a 1-2 hour briefing to train employees on how to run effective meetings. Use the slides in a workshop for managers and staff of the organization who partake in meetings.
All training slides/presentations are in Microsoft PowerPoint format and are easily customizable. You may modify, add, delete, change the logo, etc. or personalize it any way you like it. The only restriction is that you cannot distribute, sell, rent or license the material as though it is your own intellectual property.
Objectives
Upon completion of this program, you will be able to:
Make the necessary preparations for a meeting to achieve the desired outcomes
Conduct an effective meeting
Perform a meeting review and follow up
Contents
Meeting Roles and Responsibilities
Planning the Meeting
Conducting the Meeting
Reviewing the Meeting
Secrets to Successful Meetings
Slide Examples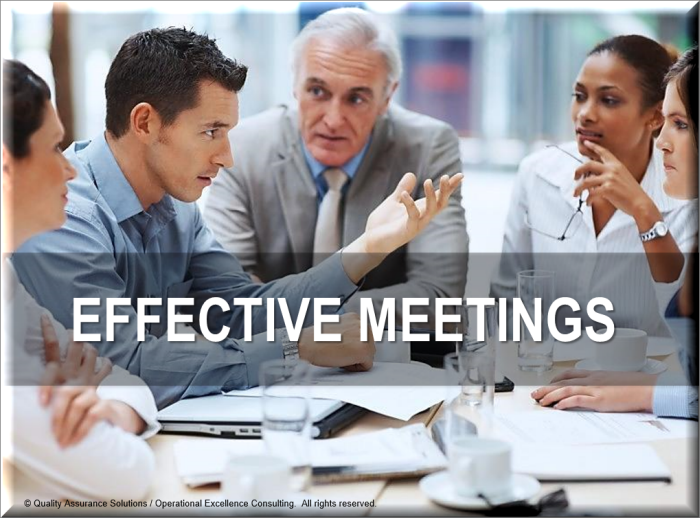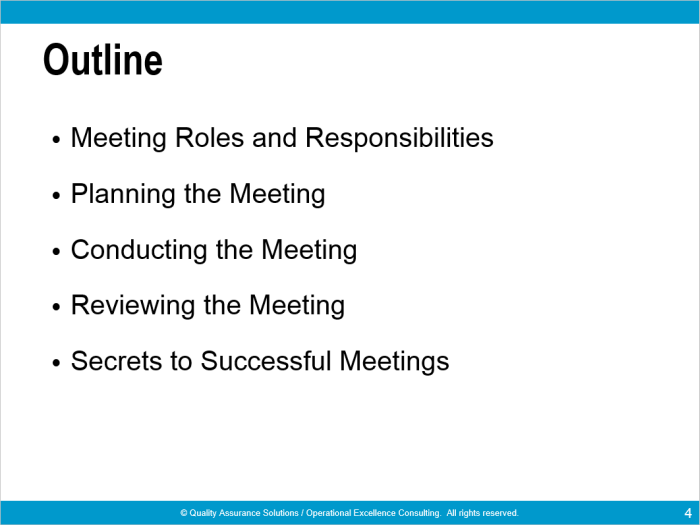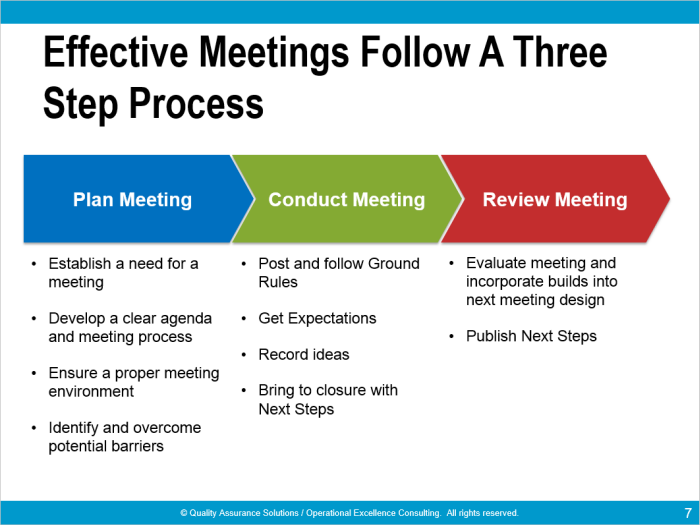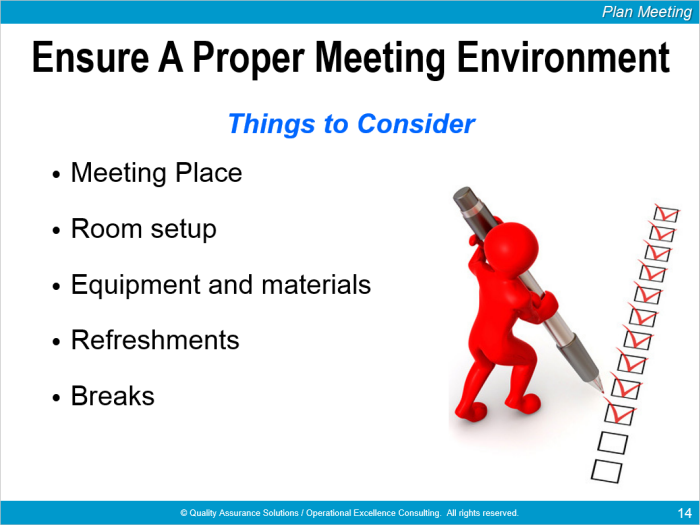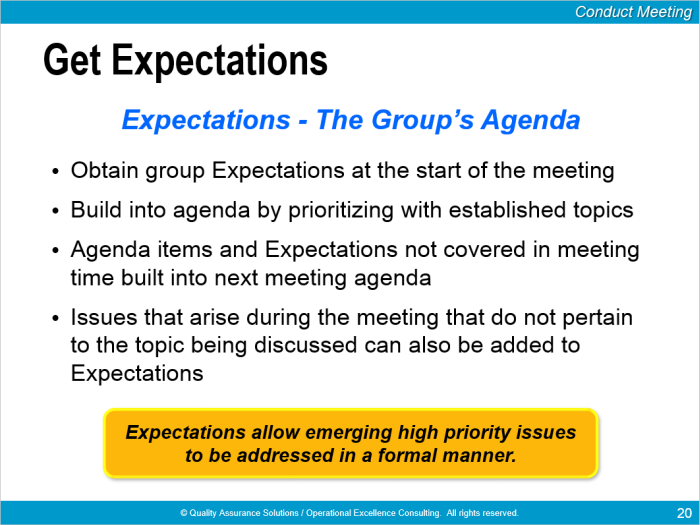 Effective Meetings PPT is one of our many Training Guides