This professional PowerPoint presentation on BPR saves you a significant amount of time. If you created this material yourself you could easily spend 40 to 80 hours just making the slides. See below for pictures of some of the slides. Use this PowerPoint to teach your employees the tools to conduct business process reengineering
Business Process Reengineering (BPR) fundamentally rethinks and radically redesigns business processes enabled by information technology to achieve dramatic improvements in business performance. BPR provides answers to organizations who expect results over and beyond what common continuous improvement techniques can offer. Companies with successful process reengineering include Ford, Bell Atlantic, Mutual Benefit Insurance and Xerox among others.
By teaching this presentation to management teams and staff, they gain a better understanding of the correct approach to implementing BPR which improves their chances of success.
Number of Slides: 140
How To Use the PowerPoint Training Presentation
This professionally-developed presentation can be used to educate management and staff on the technique and practices of Business Process Reengineering (BPR)
All training slides/presentations are in Microsoft PowerPoint format and are easily customizable. You may modify, add, delete, change the logo, etc. or personalize it any way you like it. The only restriction is that you cannot distribute, sell, rent or license the material as though it is your own intellectual property.
Objectives
Be equipped with the principles and concepts of business process reengineering

Be familiar with the characteristics of reengineered processes

Learned the structured approach to reengineer processes for maximum productivity

Gained knowledge on the impacts of BPR and guidelines for change management
Contents
Slide Examples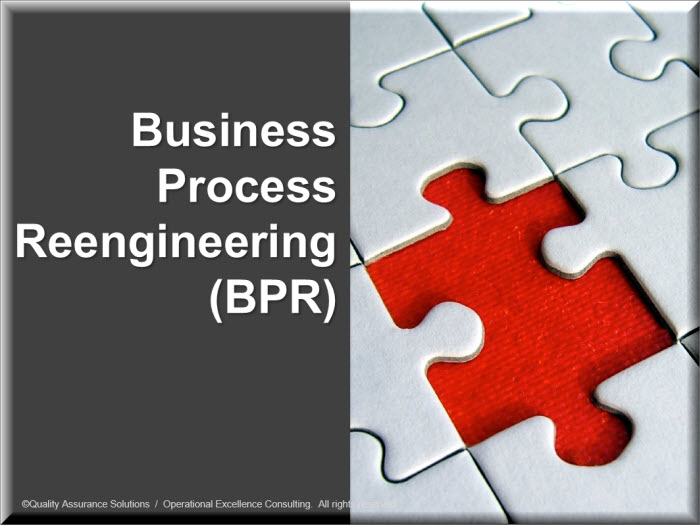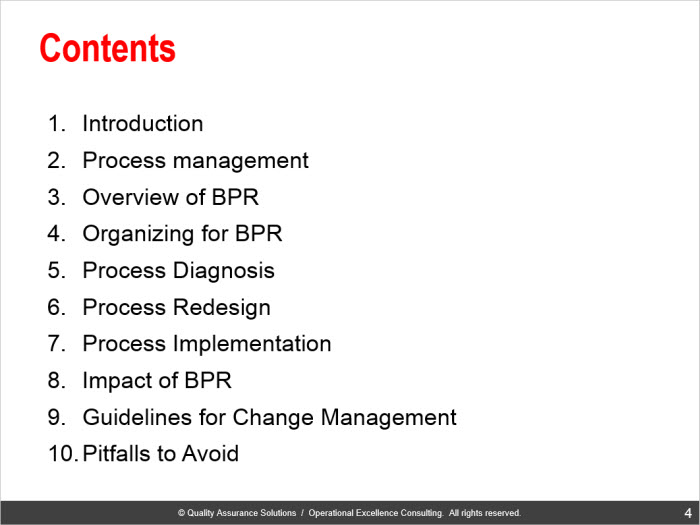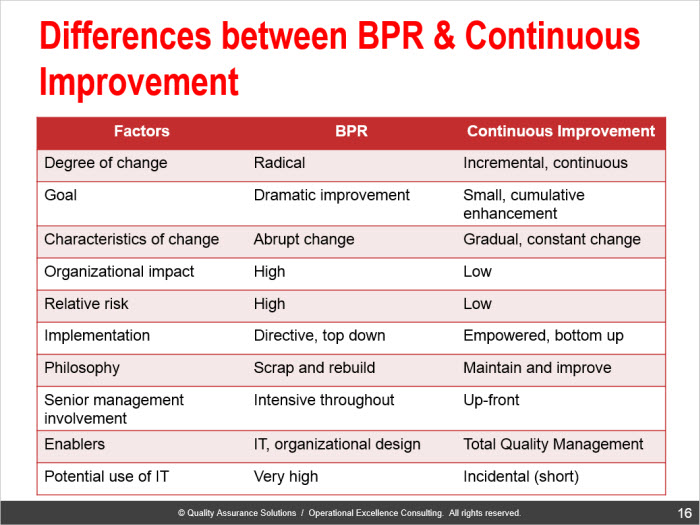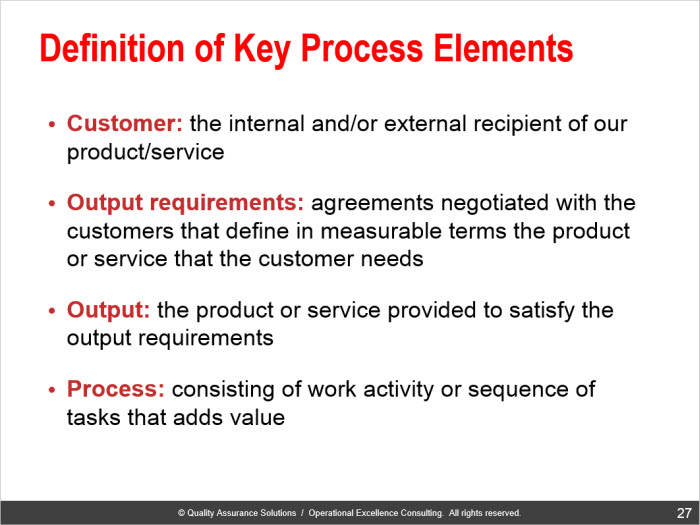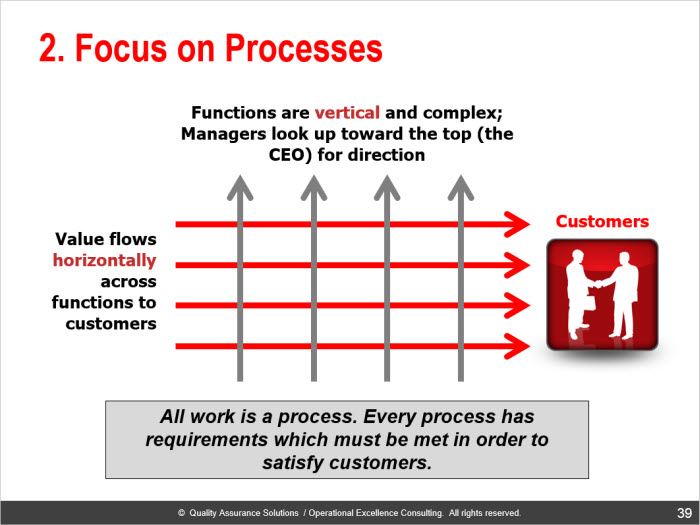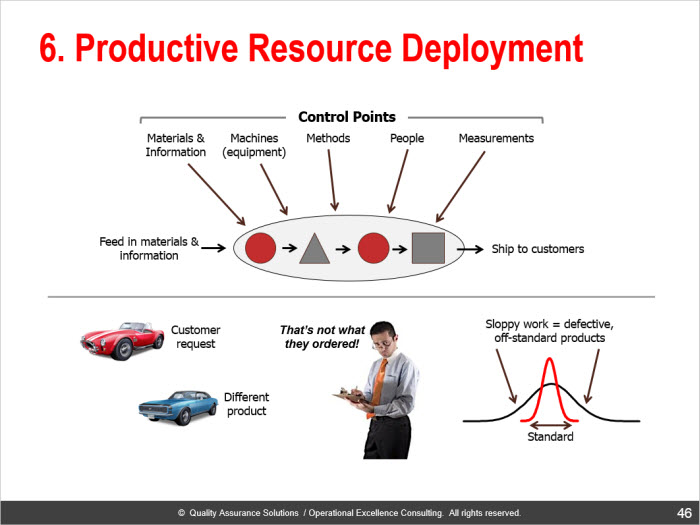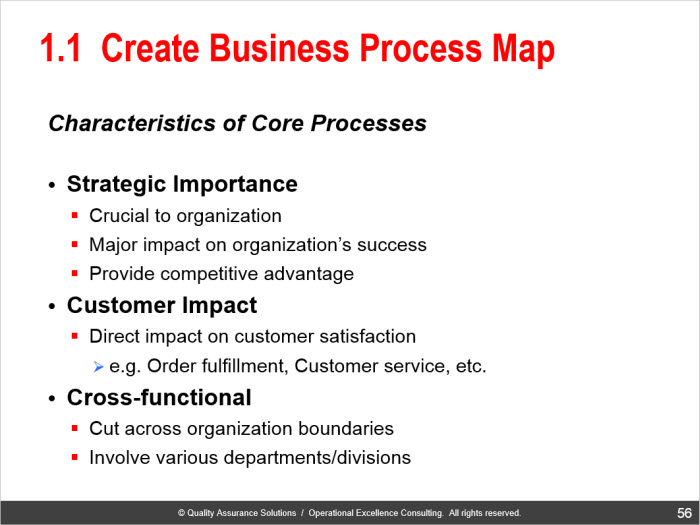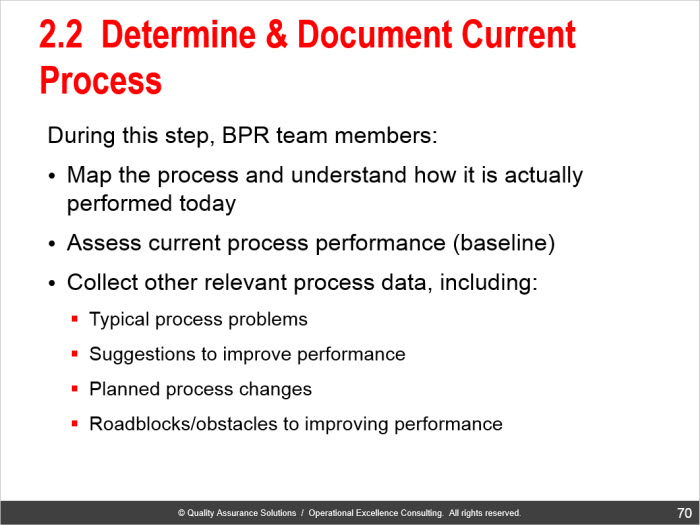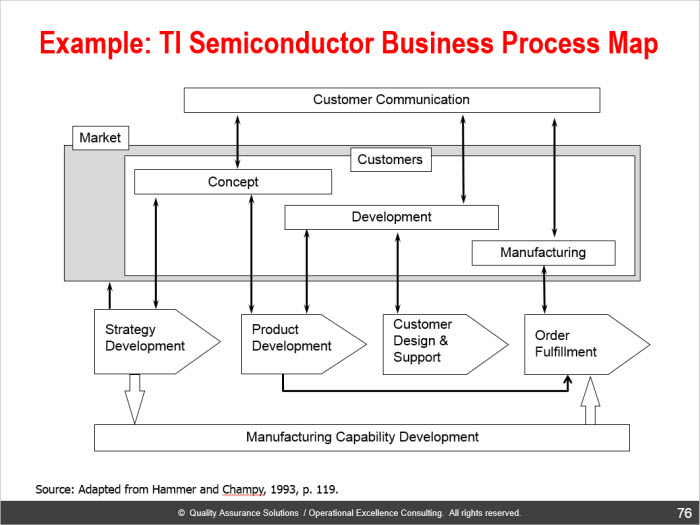 Business Reengineering Process is one of our many presentations