This professional PowerPoint presentation on Team Building saves you a significant amount of time. If you created this material yourself you could easily spend 24 to 40 hours just making the slides. See below for pictures of some of the slides. Use this PowerPoint to teach your employees how to partcipate in and run an effective team.
In today's work environment, the ongoing challenges of creating the magical bond between team members can be elusive. Management utilizes teams to fix problems. In many cases the team's progress stalls, poor atitudes disrupts team actions and results. The team becomes dysfunctional. Management can prevent this by teaching team skills.
Most schools (K through 12) do not teach business team skills. Members must have these skills to be functional within a team. Instead, the business needs to teach these skills. This presentation comes from multiple team building books and lets your business teach these important teamwork skills.
This team building presentation provides you with the much needed practical guidance on how to identify dysfunctional teams and put in place a process to build effective and collaborative teams in your organization. These concepts and actions can easily be taught with this presentation.
Number of Slides: 105
How To Use the PowerPoint Training Presentation
This professionally-developed presentation can be used to educate management and staff on the technique and practices of building effective teams.
All training slides/presentations are in Microsoft PowerPoint format and are easily customizable. You may modify, add, delete, change the logo, etc. or personalize it any way you like it. The only restriction is that you cannot distribute, sell, rent or license the material as though it is your own intellectual property.
Objectives
Recognize the characteristics of high performing teams

Understand the five dysfunctions of a team

Describe the stages of building an effective team

Identify the qualities of good team leaders

Define the role of the team leader

Identify ways to sustain and improve team performance
Contents
Introduction and Overview

The Five Dysfunctions of Teams

Stages of Team Development

Choosing a Good Team Leader

Role of the Team Leader

Sustaining & Improving Team Performance
Slide Examples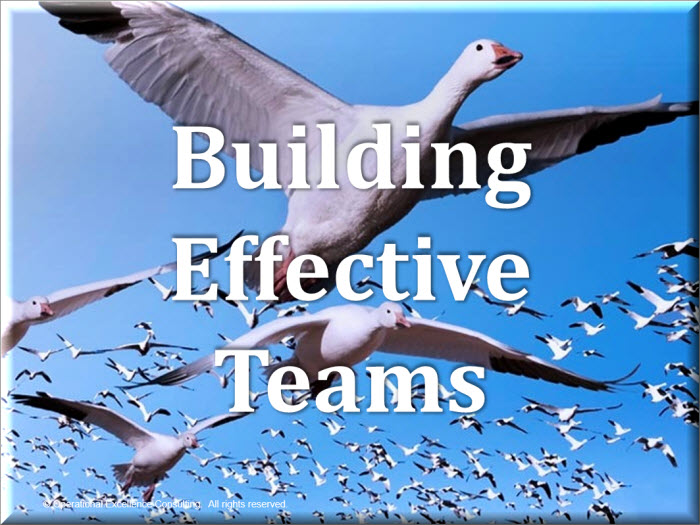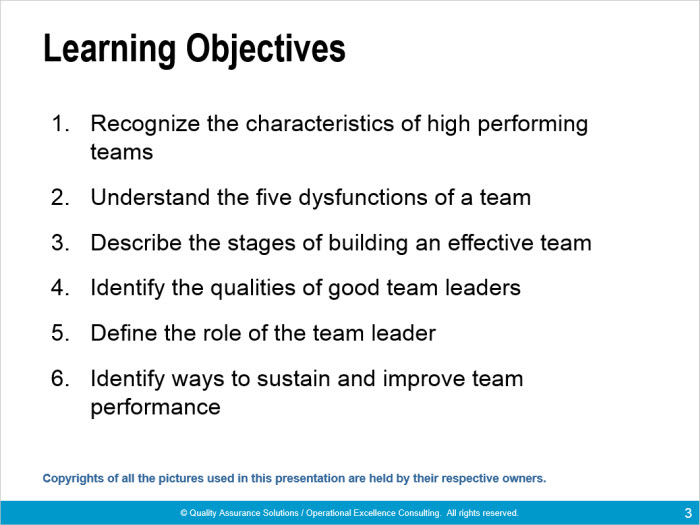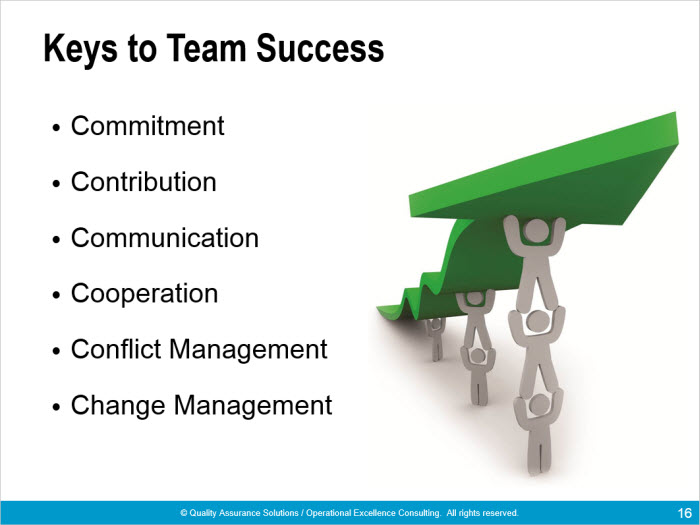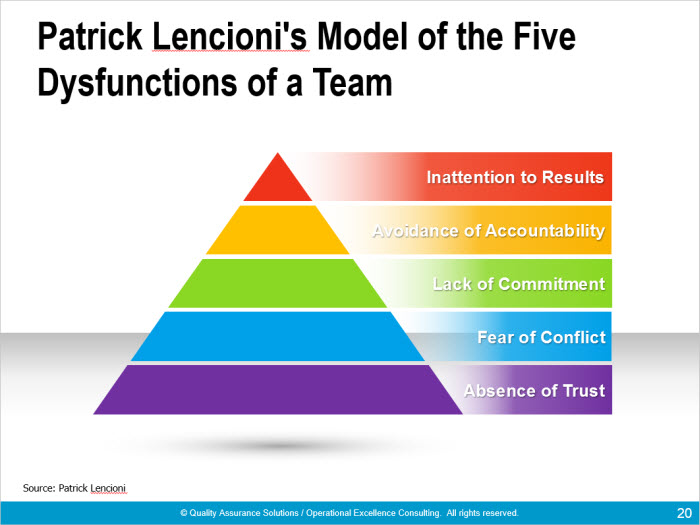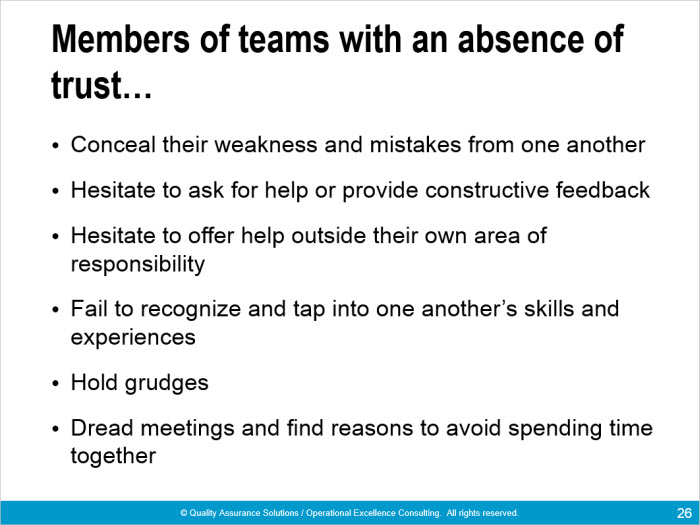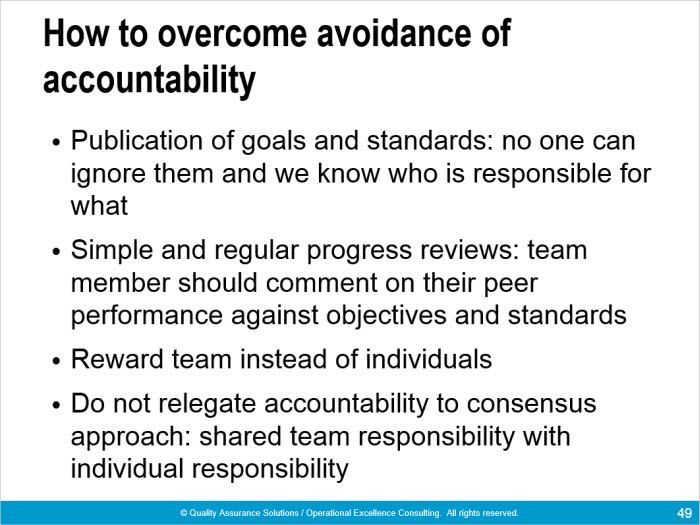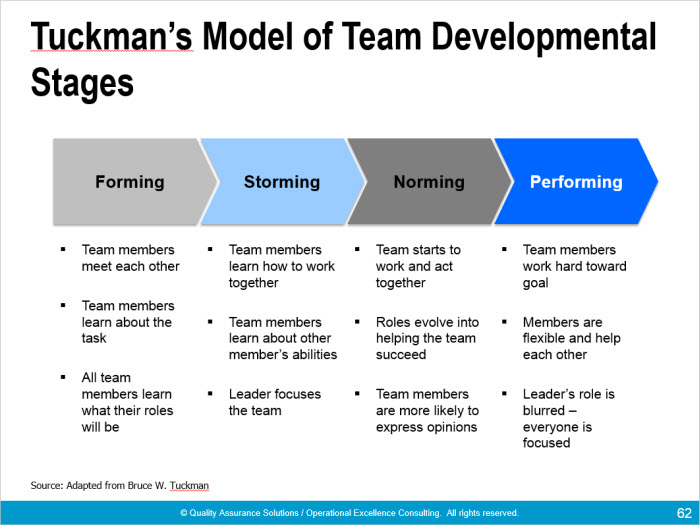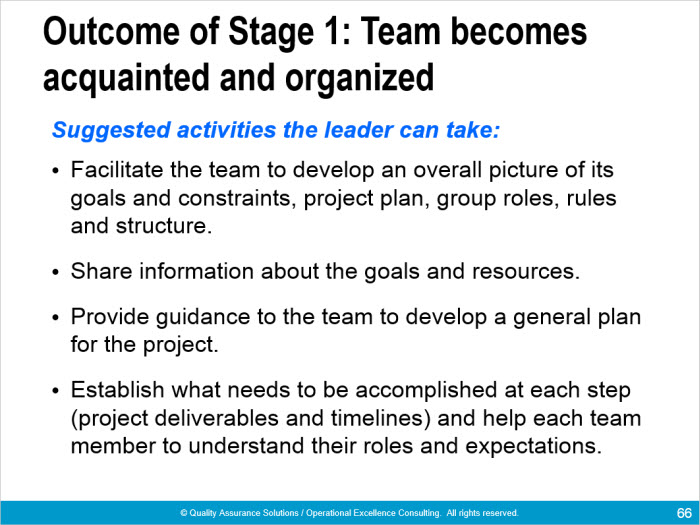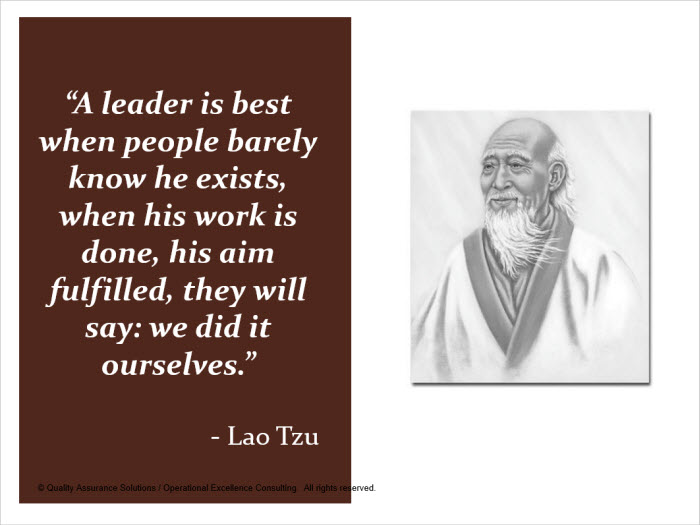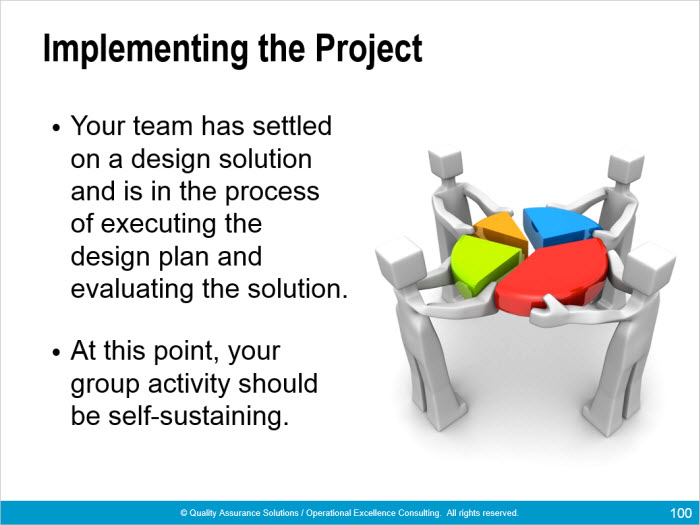 Team Building Books is one of our many presentations