StreamLiner Power Tips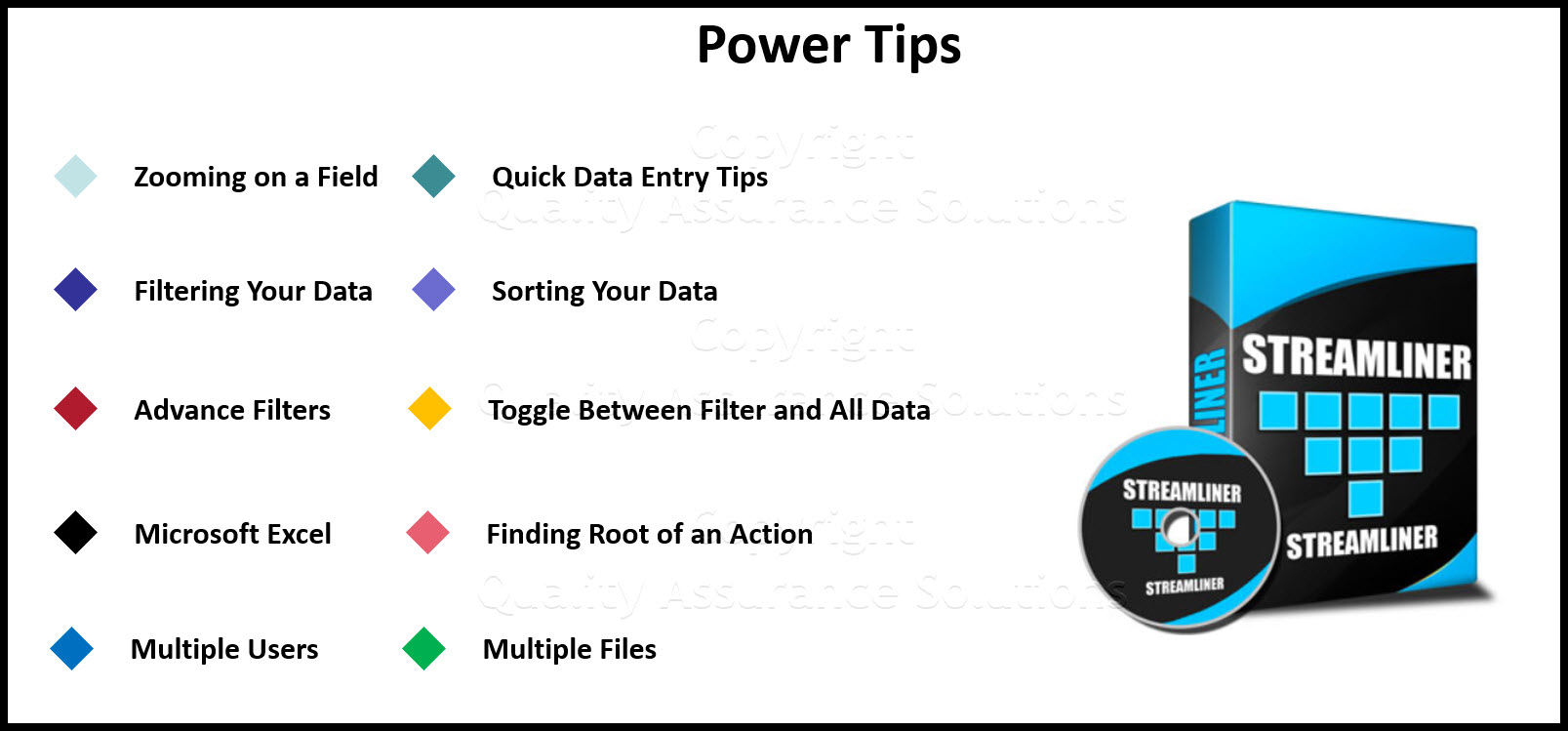 We made StreamLiner easy to use for any level of user.  Within the software there are many additional features that really improve your project management process for lean and continuous improvement. This page discusses these StreamLiner Power Tips. 
We built StreamLiner on a Microsoft Access Platform. If you know MS Access well, we kept the most popular features. If you know MS Excel then you should be familiar with some of these as well.
Also since it is Microsoft Access based, it integrates well with other Microsoft Office products. You can export data quickly to Microsoft Excel. Copy and paste between applications.
StreamLiner is a powerful tool for managing your projects. The below StreamLiner power tips show some advance tools that you may not know about.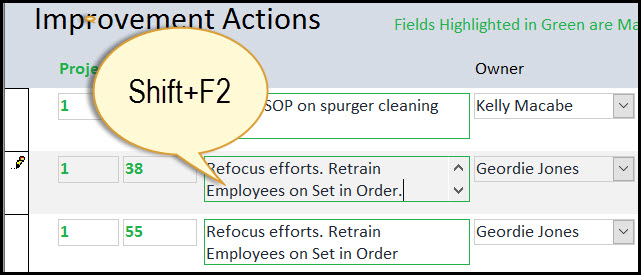 Table of Contents
Toggle Between Filter and All Data

StreamLiner is Project Management software that drives your team's Lean and Continuous Improvement activities.

Expand and Zoom the Data Entry Field

Within any field, type Shift + F2. For your actions, you can type an unlimited amount of text.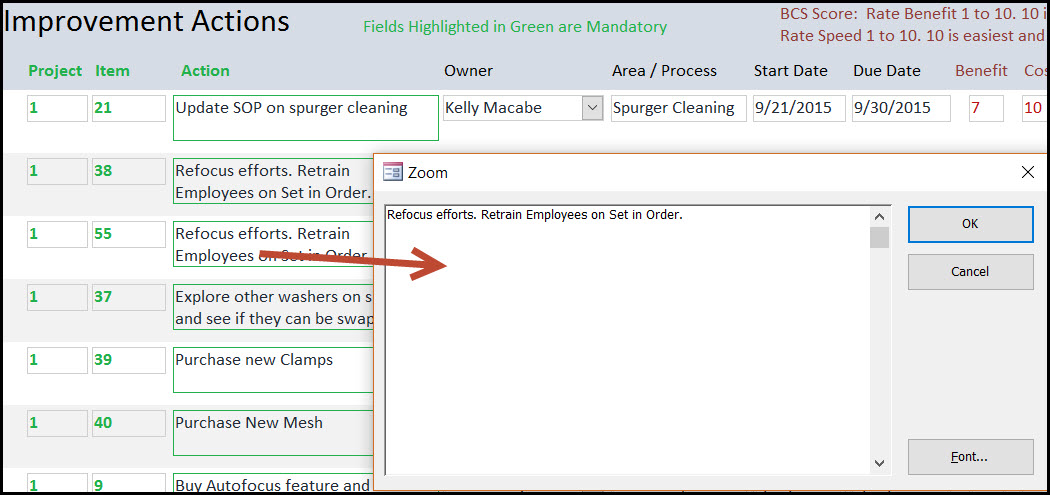 Quick Data Entry Steps

StreamLiner power tips for data entry...
For any field that has a drop down list, just type the first few letters and hit enter.
To copy the field above your current field type Ctrl+"
To input todays date in a date field type Ctrl+:
To go forward a cell, type Enter or Tab.
To go back a cell type Shift+Tab
Filter: Show only Completed or Open Items

Point at the Completed Box and Right Click to select it. When you Right Click, you do not change any data.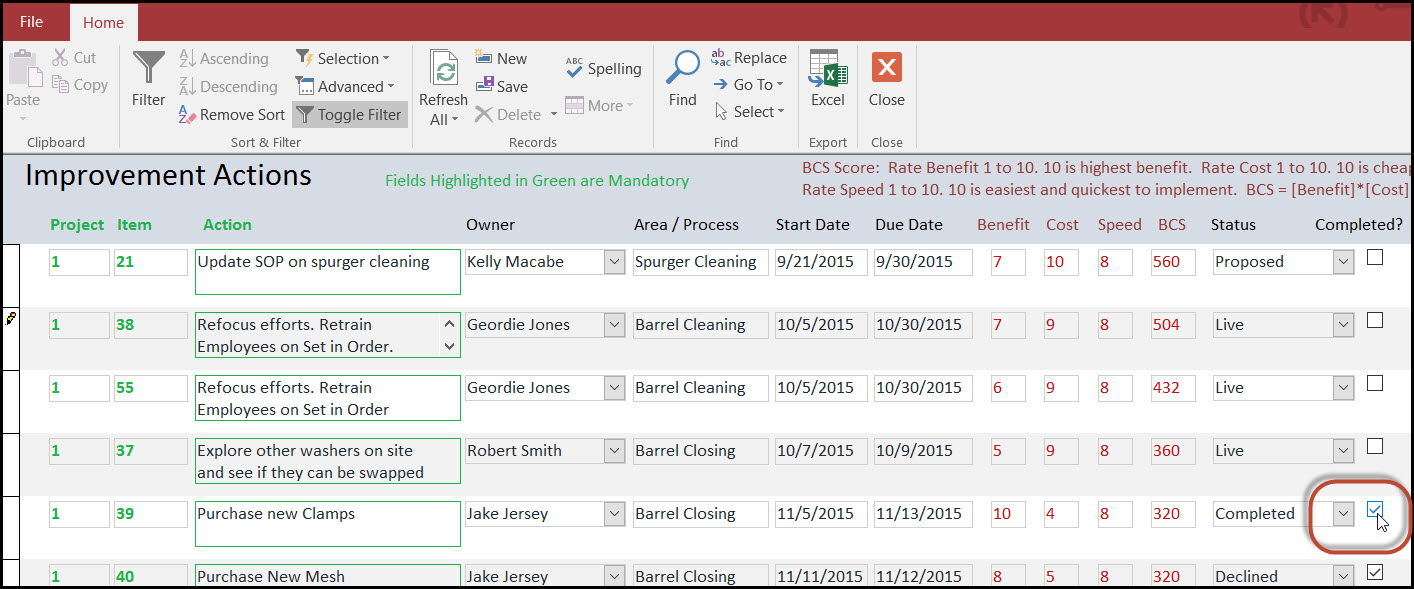 Click on Selection in the Menu. Select the information you are interested in.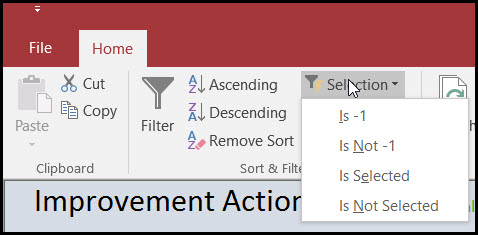 Is -1 mean the box is checked or the Action is complete
Is Not -1 means the box is not check or the action is open.
To see your open actions, select Is Not -1.  Notice in the below Image no boxes of the completed are checked. Only open actions are shown.
You get the same results with "Is Selected" or "Is Not Selected".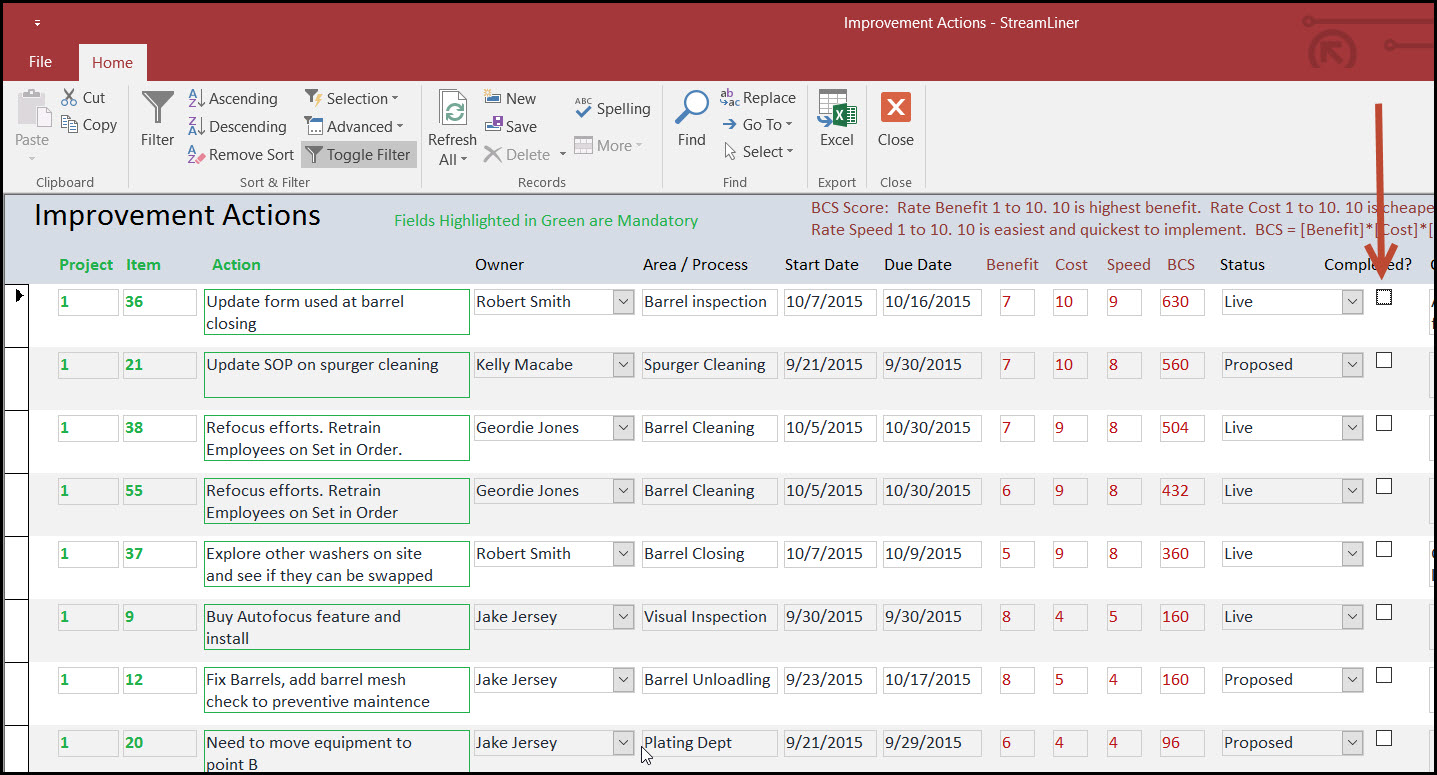 Further Define Your Selection

After you complete a filter such as only showing open items, you can then further filter and sort the shown data.
For example, from the above image, the Status show both Live and Proposed actions. You may only be interested in Live Actions.
Right Click on the Status that says Live.


Click on Selection and Choose Equals "Live"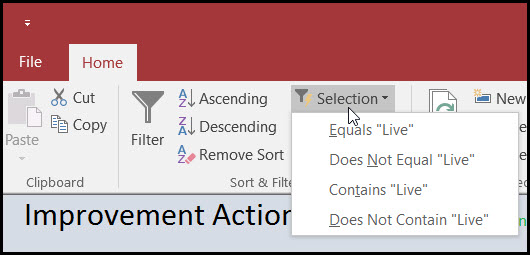 Now only Open and Live actions are shown.


Sorting Your Data

After you define your filter and selections you can quickly sort the data on any field. Right Click the field that your interested in.  In this case we are interested in Due Date. We want the most urgent on top.  Right click on the Due Date.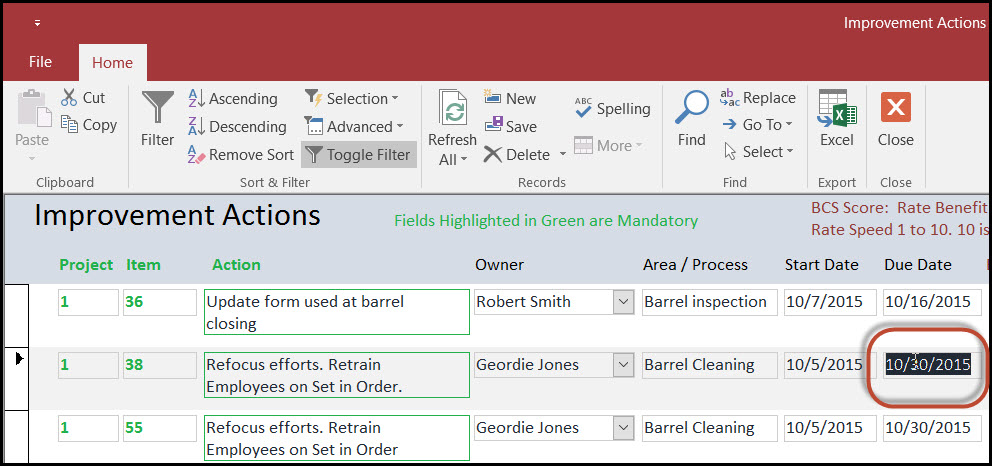 Select Ascending from the menu. You then get the following results with the most urgent date on top.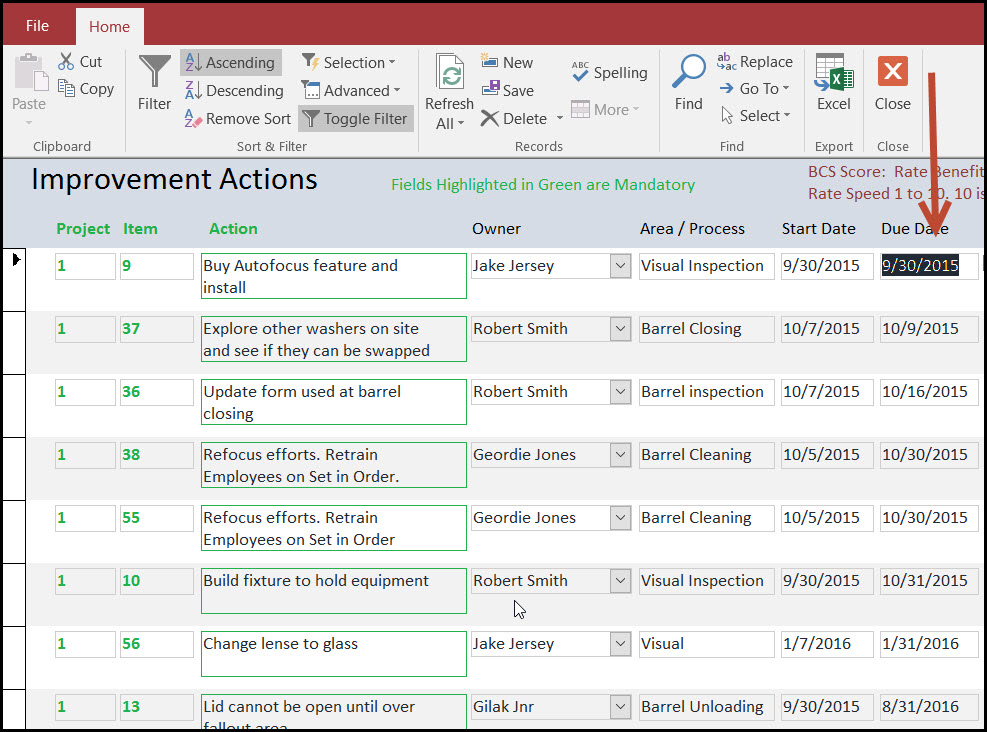 Removing the Filter.

Click on Toggle Filter.  Toggle Filter lets you go back to all data. If you click again, it goes back to the filter that you set.


StreamLiner is Project Management software that drives your team's Lean and Continuous Improvement activities.

StreamLiner Power Tips: Advance Filters

StreamLiner lets you do advance Filters which lets you combine different selections into a field. For example, maybe you are interested in actions that are assign to two different people.
Click Advance in the menu. Then Click Filter by Form.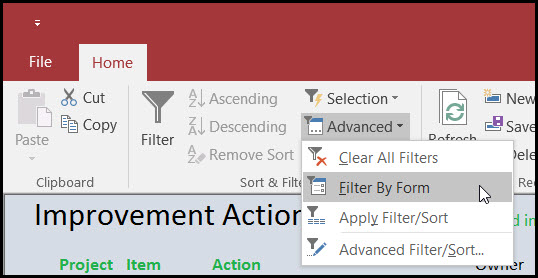 You then get a blank form. You will use this form to create your filter.


In our example we will select Owner "Jake Jersey"


We are also interested in the Actions for Owner Kelly Macabe.  In the bottom left of the form, you see an Or tab. Click on this tab and a new blank form opens.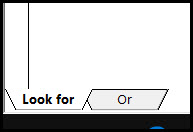 The select "Kelly Macabe" under Owner.


You can do this for multiple owners. Or any other field. If the field is not a drop down list, then type in your requirements.
One thing of note, you must understand your filter. When you select multiple items on one form, all those must be in your data set. If you select the "Or" tab then any of the form filters will show.
To show the results of your filter. Click Advance and select Apply Filter/Sort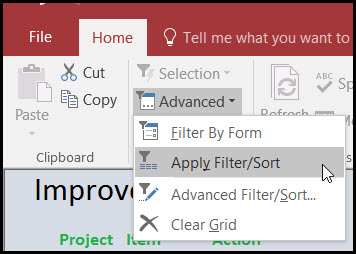 Now the data shows only Jake Jersey and Kelly Macabe.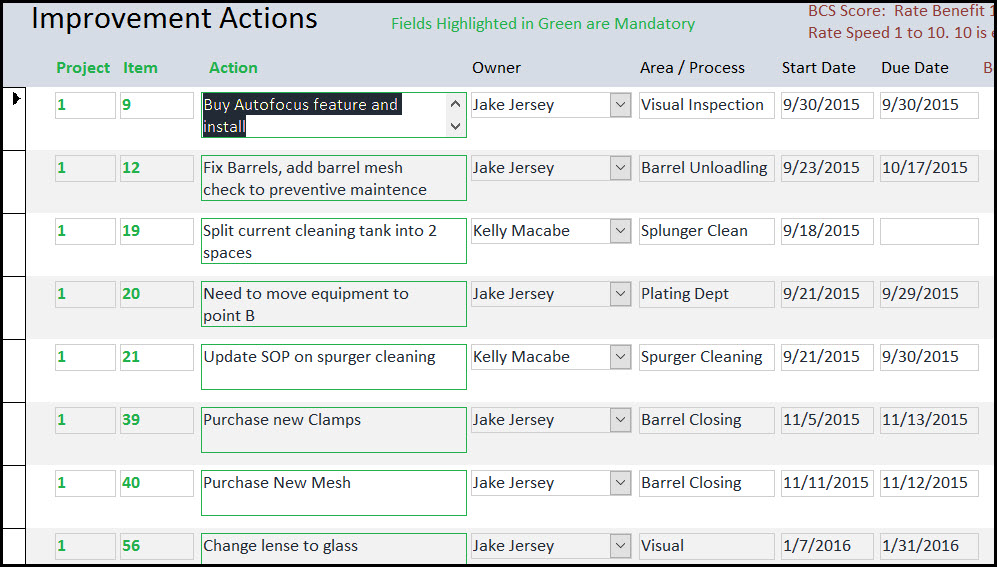 Sending Data to Excel

There may be times when you want to analysis the data with Microsoft Excel. Within StreamLiner, you can take your sorted and filtered data and export that specific data to Microsoft Excel. 
With the above data of Jake Jersey and Kelly Macabe, click on Excel in the menu.


Here you can rename the Excel file. If you want to open the Excel file then select "Open the Destination File..."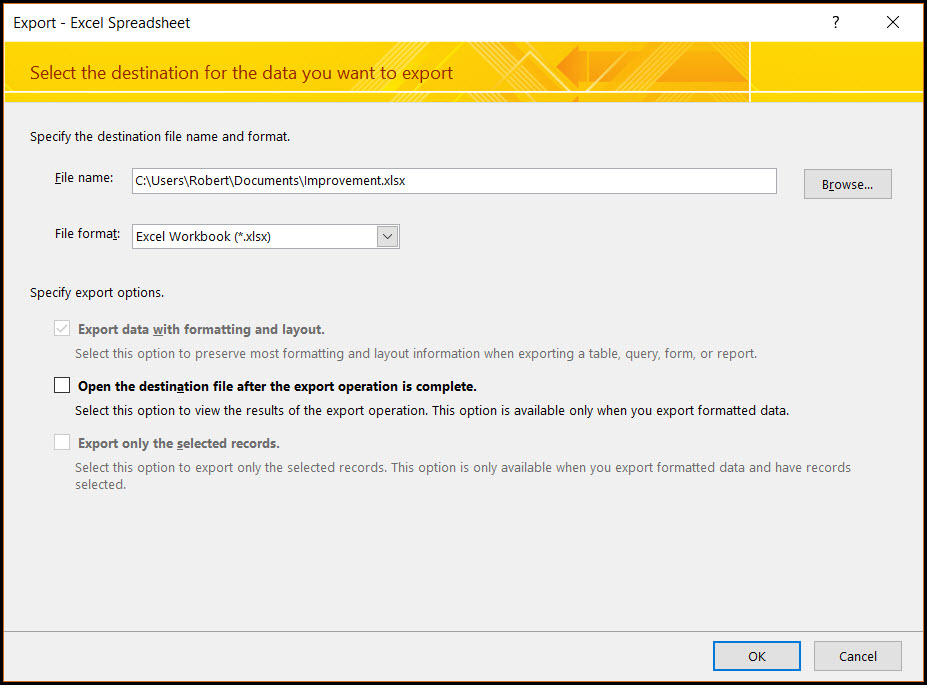 You now have the sorted and filtered data in Microsoft Excel.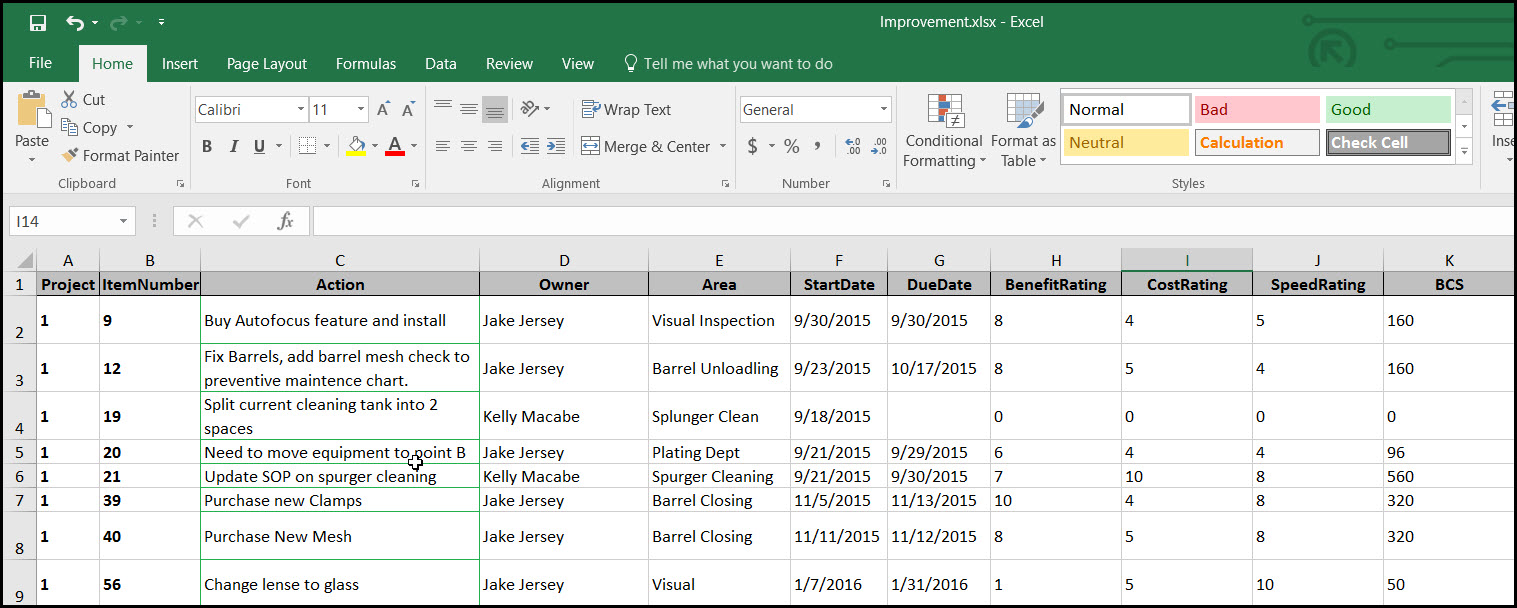 StreamLiner is Project Management software that drives your team's Lean and Continuous Improvement activities.

Find the Root of an Action

You can generate actions from many different continuous improvement forms within StreamLiner. StreamLiner funnels all these actions into one set of data for each project. There may be times when you need to see the origination of that action. This helps you further understand that action and the supporting information for that action. 
You can easily do this in StreamLiner. Within the Improvement Actions, scroll all the way to the right to the purple data boxes. You cannot change the data within these boxes but they provide the source of the Action.
Wherever you see a number (not a zero), double click on that number.


This action came from the Waste Walk activity. By double clicking on the number 7, the Waste Walk Data entry form opens.


Now you see the source of the action. Great for reviews and audits too.

Support for Multiple Users

Another of our StreamLiner power tips lets multiple users access the data.
You can place the main file (StreamLiner.mdb) on your network. Those who have licenses can access the data at the same time. They can run all the reports and manage their projects. This makes the projects easily visible for all Managers, Team Leaders, Supervisors, and Engineers.
You can have a project team meeting and everybody has the data on their laptops. Quickly record the data and let StreamLiner do the rest. Great for in house meetings and teleconferencing.

If you company doesn't have a network, you can run StreamLiner on Google Drive and still share the data between multiple users.

Support for Multiple Files

StreamLiner can track an infinite number of projects. It can track an infinite number of actions for any given project. However you may find that you want different StreamLiners for different categories of projects. For example you may want to use only one StreamLiner for a new product, and another StreamLiner only for Quality Management System Reviews.
You can easily do this by copying StreamLiner.mdb and renaming it. For example StreamLinerNP.mdb (for New Products) or StreamLinerQMS.mdb (for QMS reviews).  With regards to license restrictions, each computer requires an license to use StreamLiner but you can make multiple copies of the software and the license will work for each copy.


Quality Assurance Solutions
Robert Broughton
(805) 419-3344
USA
email