On-Line Training Survey

We are preparing to offer you multiple on-line training courses to help you gain skills to further your career. Theses courses...

are fully accredited
are completely on-line
lets you work at your own pace
lets you start studying right away

include high quality training videos
include all download books and study manuals
provide multiple practice exams
are very reasonably priced.
include world recognized certification
Below is a list of courses we are preparing to offer. Based on your input, this lets us know which courses take priority.
Please click on any course you would consider to take if they were offered for on-line training.
Thanks,
Robert Broughton

Your first paragraph ...
---
---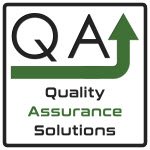 Quality Assurance Solutions
Robert Broughton
(805) 419-3344
USA
email