ISO 9001 2008 procedures
There are nine ISO 9001 2008 Procedures or documents that are mandatory. These are

Quality policy
Quality objectives
Quality Manual
Preventive Action
Internal Audit

Does this sound simple? Write the above 9 documents and then you can apply for ISO 9001 certification. Sorry, no it is not that easy. Why not? because there is a catch:
The standard also requires ISO 9001 2008 procedures to ensure effective planning, operation and control of processes.
Your companies processes determine the additional necessary documents. For small companies, you may only need a few more procedures. For large companies with many departments, many products and many processes will require numerous procedures.
Why do you need procedures? Because
They prevent loss of specific details.
They control sequence of steps.
They provide consistency of results.
They promote uniformity and reduce variation between employees.
They are a necessary training tool.
They are your internal standards.
They are audit references.
Changes can be easily tracked as improvements are made.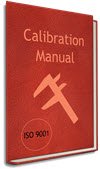 Includes an easy to edit calibration manual, recommended calibration system, reports and templates.
Cover the 6 Ws in your procedures
Why must the procedure be followed?
How is the activity performed?
What is covered within the procedure?
When is the procedure applicable?
Where does the activity take place ?
Who is responsible for following the procedure?
Make the procedure readable. Make it easy to find the information. Make it logical. Keep is simple.
How do you know which details to include and which details not to include in a procedure? Ask this question about the details. If I leave a specific detail out of the procedure does it affect product quality? If it doesn't affect product quality then you can leave those details out.


TrainingKeeper Software. Keep, organize and plan all your employees' training and activities. Software includes multi-user support with reports, certs, and calendars.

The three tier approach to ISO 9001 2008 procedures

Tier one is the Quality Assurance Manual.
Tier two is the quality assurance management system procedures. This would include the other 8 procedures listed above and any other procedure that specify systems within the Quality Management System.
Tier three is the working documents that detail the specific activity for controlling the product and processes.
All three tiers of the ISO 9001 2008 procedures must be under the control of your documentation system.
ISO 9001 info

Click here for more info on ISO 9001.

Flowcharting

Many ISO documents can be created by using flowcharts.
QAS Home

>
QMS Review

>
ISO 9001 2008 Procedures
---
---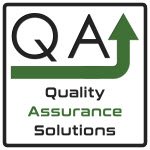 Quality Assurance Solutions
Robert Broughton
(805) 419-3344
USA
email