Training Presentation

ISO 14001 2015 Awareness Training
Save Time, Quickly Train, Prepare and Pass your ISO 14001 audit...
Do you need to train your employees on ISO 14001 2015 Awareness?
Do you want to save time from creating the ISO 14001 presentation?
Do you want to present a professional PowerPoint that will impress your employees, peers and the management team?
Are you preparing for an ISO 14001 audit?
This professional presentation on ISO 14001:2015 awareness saves you a significant amount of time. If you created this presentation yourself you could easily spend 24 to 40 hours just making the slides. See below for pictures of some of the slides. Use this PowerPoint and assure you don't forget the important ISO 14001 points during your ISO 14001 awareness training.
| | |
| --- | --- |
| | After purchase, you will download this product, no waiting. Your Satisfaction is Guaranteed. Within 30 days, if you are not satisfied with this product, I will refund your money. |
ISO 14001 Awareness Description
ISO 14001:2015 is a global environmental management system (EMS) adopted by thousands of companies all over the world. ISO 14001:2015 provides a framework for a holistic, strategic approach to an organization's environmental policy, plans and actions. The benefits of implementing the ISO 14001:2015 framework include increased efficiency in the use of energy and resources and reduction in waste outputs.
Developed by a certified EMS lead auditor, this presentation can be used to brief staff, new hires and potential auditees to create awareness of the ISO 14001:2015 standard. This presentation includes the main benefits of ISO 14001:2015, the EMS structure, the implementation process and offers practical tips on how to handle an audit session.
How To Use the PowerPoint Training Presentation
Deliver this professionally-developed presentation to new hires, potential auditees and other employees as a 1-2 hour briefing to create awareness on the ISO 14001 quality system. Use the slides in a workshop for managers and staff of the organization who need to understand the basics and importance of the ISO 14001 management system.
You may customize this Microsoft PowerPoint presentation to your specific needs and preferences. Add slides, combine them with our other presentations, it's up to you. The only restriction is that the presentation cannot be resold without our prior written consent.
Number of slides: 57
Objectives
Provide background knowledge on ISO 14001
Gain an overview of ISO 14001 structure
Understand the ISO 14001 registration process and the key implementation steps
Gather useful tips on handling an audit session
ISO 14001:2015 Awareness contents
Overview of ISO 14001
About ISO
What is ISO 14000 Standards?

Where Did ISO 14000 Come From?

To Whom Do the Standards Apply?

What is an Environmental Management System (EMS)?
What Benefits Will it Bring to My Business or Organization?
Benefits of ISO 14001
Development of ISO 14001
Why Was ISO 14001 Revised?
Key Improvements to ISO 14001:2015
ISO 14001 - Key Differences
ISO 14001 Structure
ISO 14001 Approach is Based on the PDCA Cycle
ISO 14001 Structure

Context of the Organization

Continual Improvement
Audit Findings
ISO 14001 Registration
Becoming ISO 14001 Registered
ISO 14001:2015 Certification Transition Timeline
The ISO 14001 Certification Process
Implementing ISO 14001
Implementation Timeline

Conduct Gap Analysis

Form a Team

Execute the Plan

Audit
Handling the Audit Session
ISO 14001:2015 Awareness Slide Examples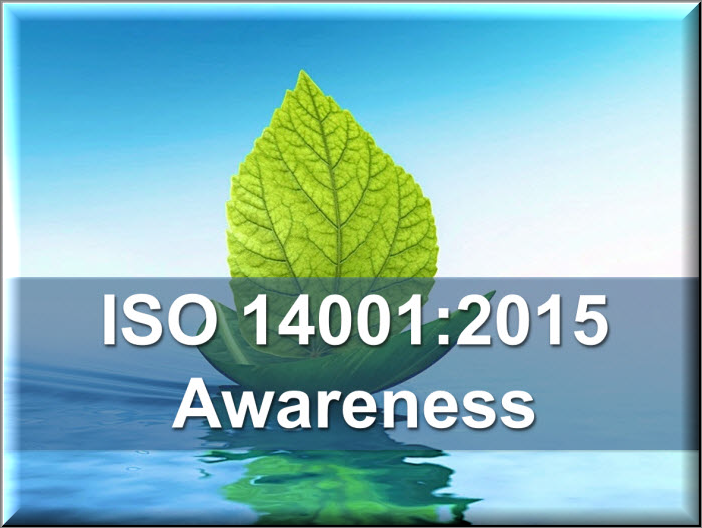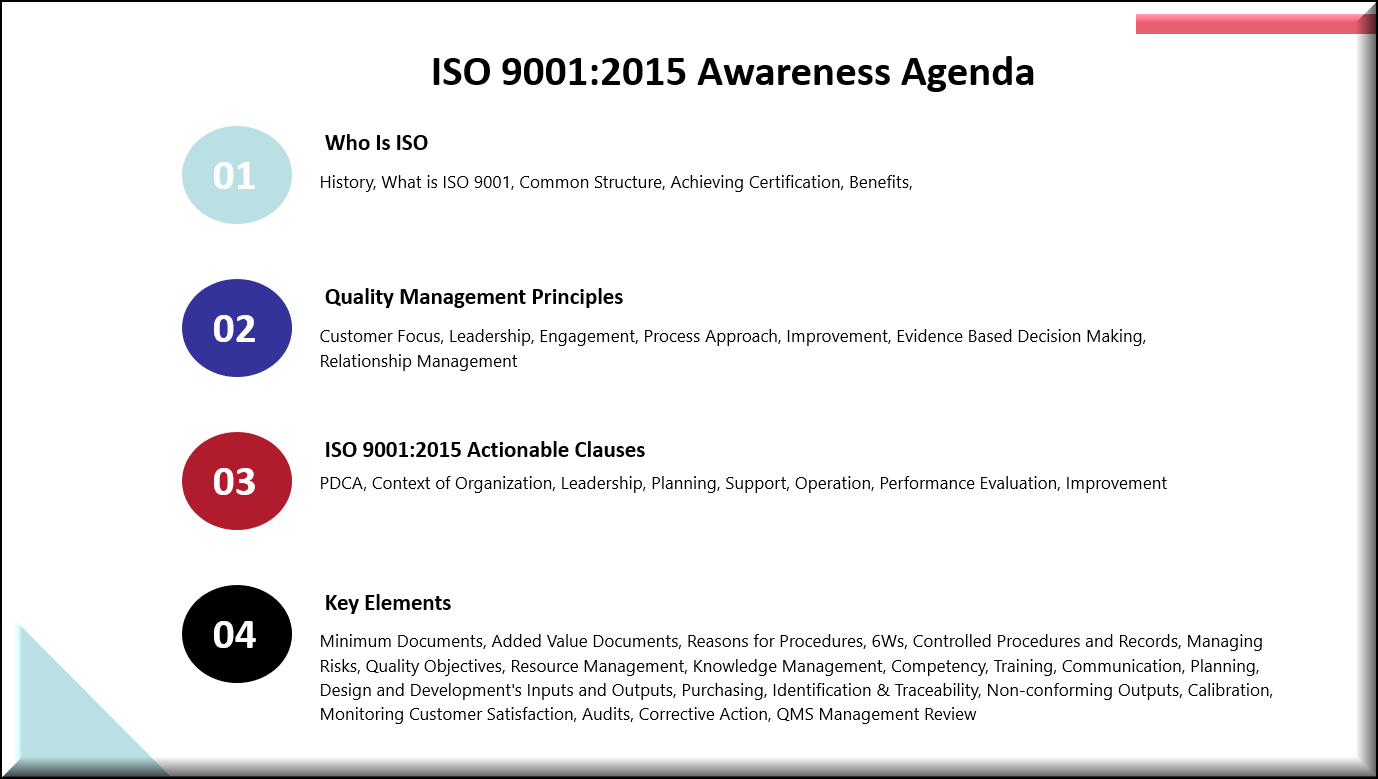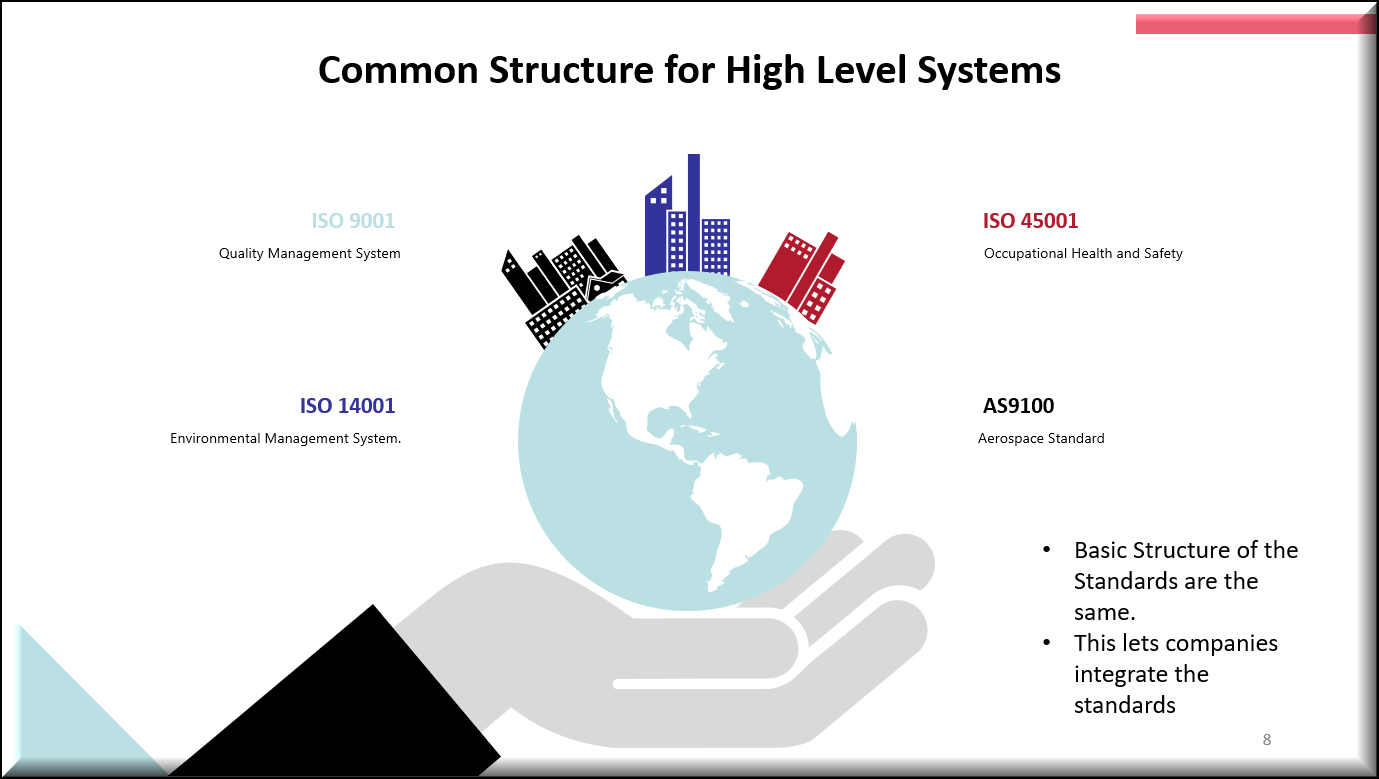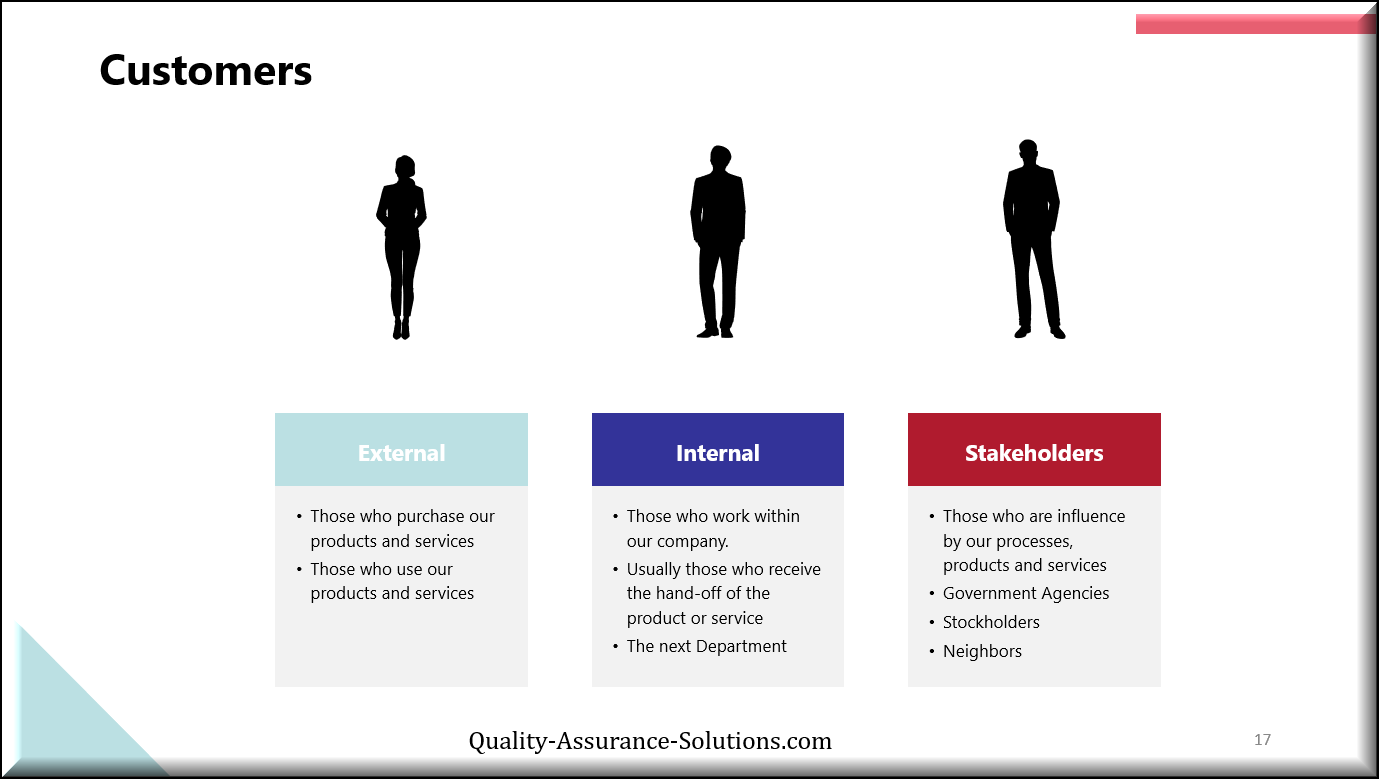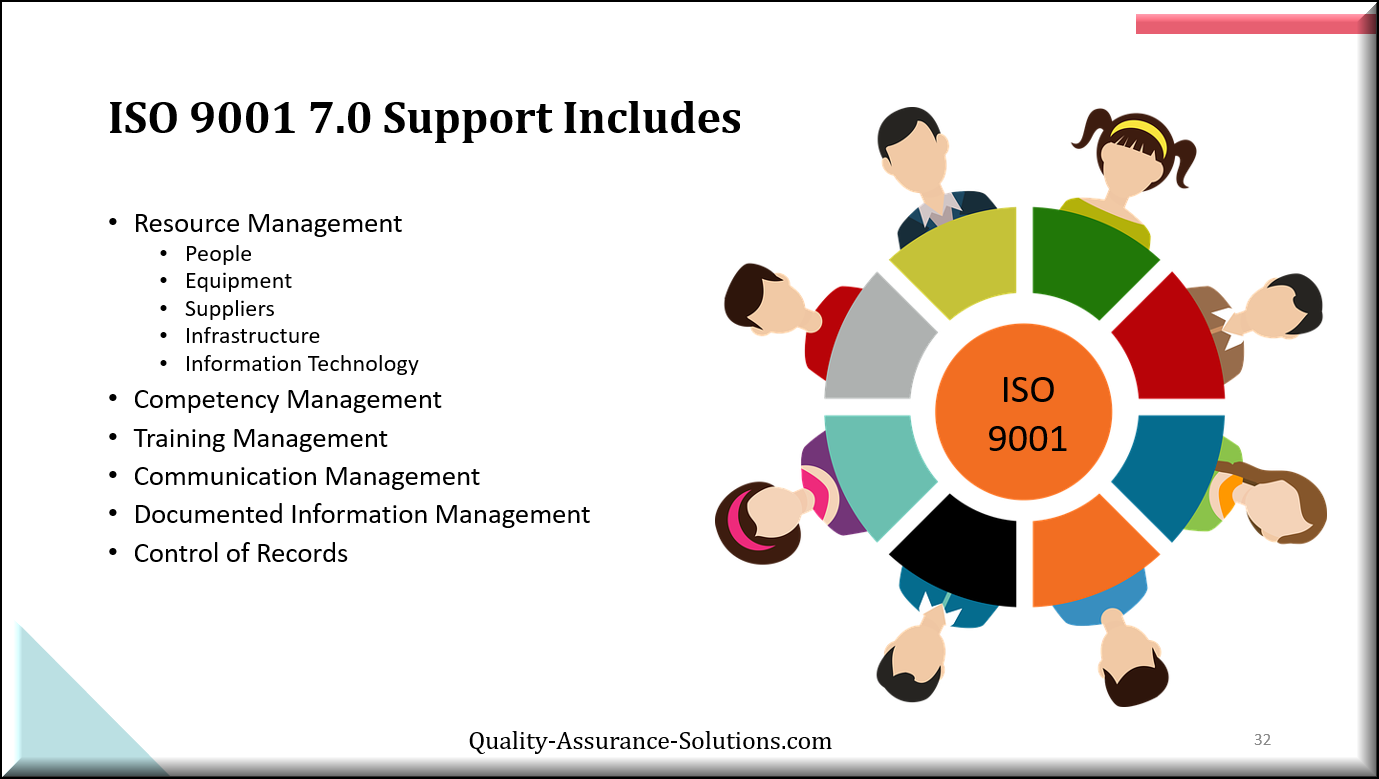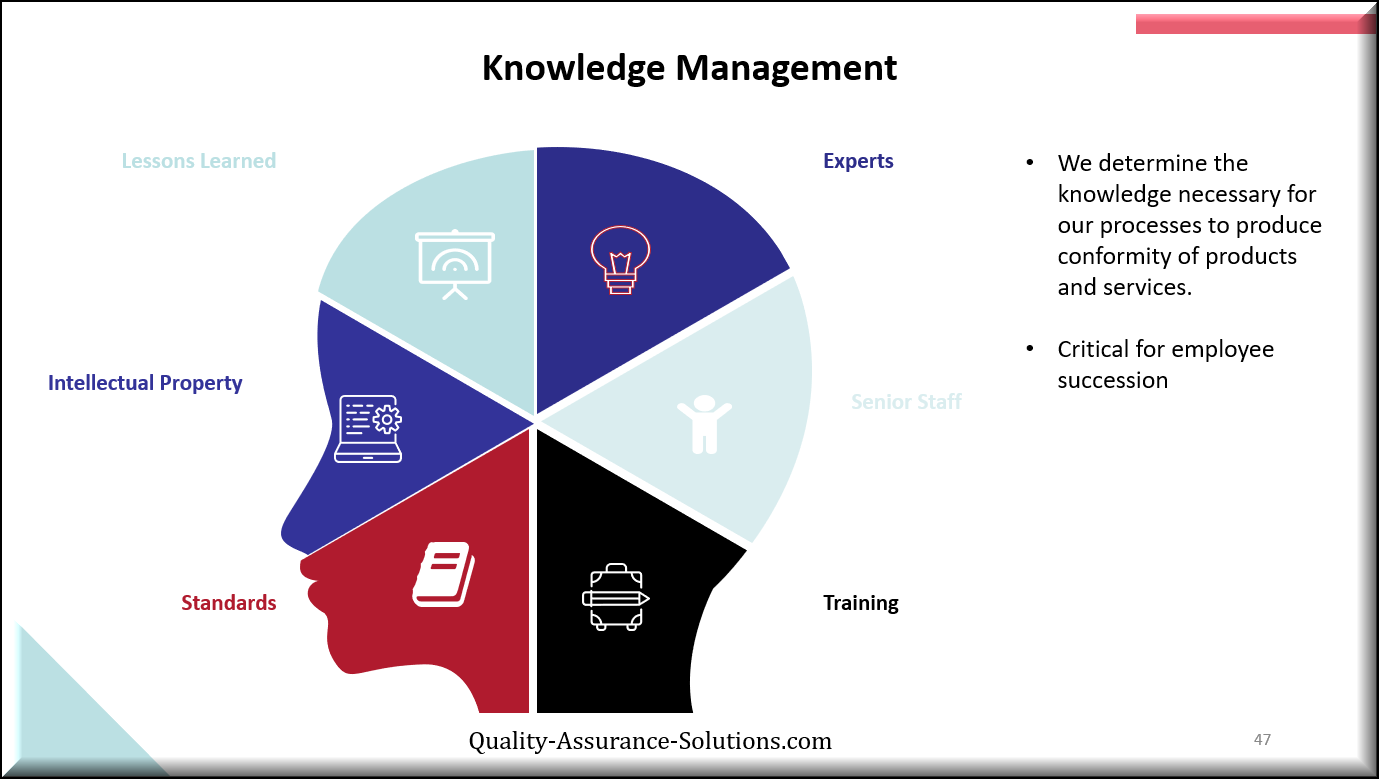 ISO 14001 Awareness is one of our many PowerPoint Presentations