This professional powerpoint presentation on the Gemba process saves you a significant amount of time. If you created this material yourself you could easily spend 24 to 40 hours just making the slides. See below for pictures of some of the slides. Use this PowerPoint to teach your employees how to implement Gemba Kaizen.
In business, 'Gemba' refers to the place where you create and improve value. Management conducts the 'Gemba' activity on the front lines looking for waste (non-value added activities) and opportunities. This walk lets them grasp the situation by involving everyone touching the process and asking the correct questions. Only when management understands the situation can improvement succeed.
By teaching this presentation to management teams, they will have a better understanding of the correct approach to implementing Gemba and sustaining a Lean culture.
Number of Slides: 60
Description Using the PowerPoint Presentation
This professionally-developed presentation can be used to educate management on the concept and approach to Gemba process.
All training slides/presentations are in Microsoft PowerPoint format and are easily customizable. You may modify, add, delete, change the logo, etc. or personalize it any way you like it. The only restriction is that you cannot distribute, sell, rent or license the material as though it is your own intellectual property
Contents
Introduction to Gemba Walk
What is Gemba?

What Gemba is Not

Why Gemba?

What is the Gemba Process?

Why the Gemba Kaizen?

Who's Doing It?

Three Keys to Lean Leadership

Objective of the Gemba Approach

Your Approach is Key

Going to the Gemba

Go to the Gemba - Don'ts
2. The 3M's Defined
What is Muda, Mura & Muri

The Gemba Framework

How Seeing the 3M's Helps our Kaizen Eyes
3. Kaizen Eyes: Ability to See Opportunities for Improvement
Ways to Devlop Kaizen Eyes
4. Taking the Gemba Walk: Tips for Observing
Implementing the Process

Tips for Observing

Getting Started
Slide Examples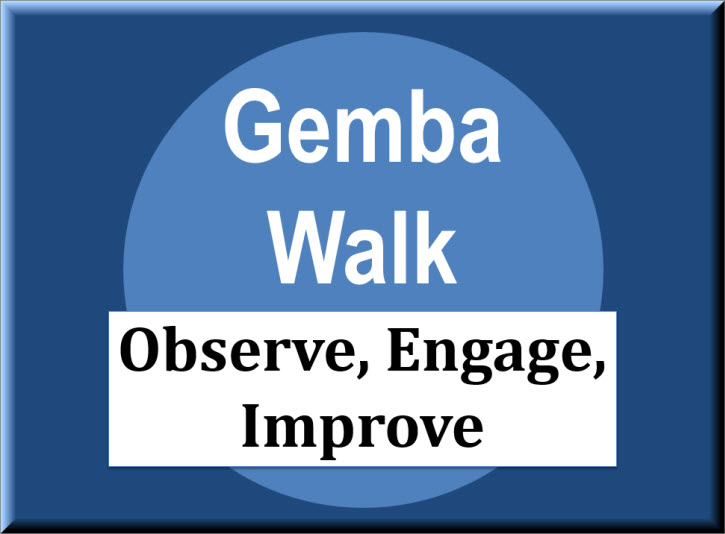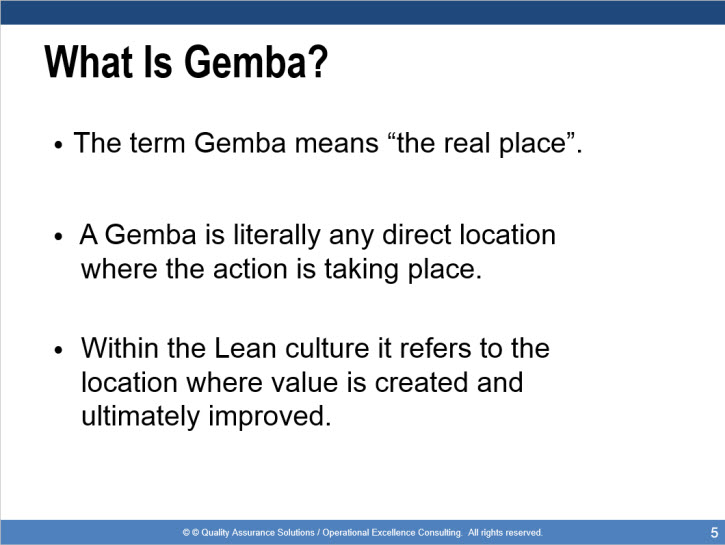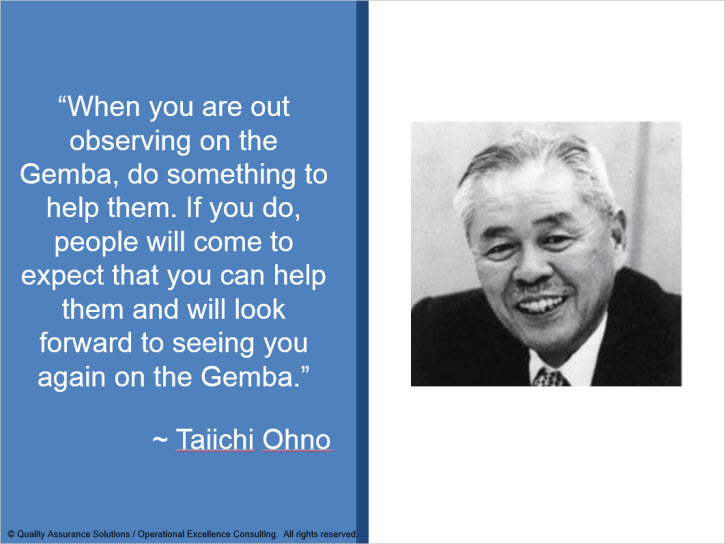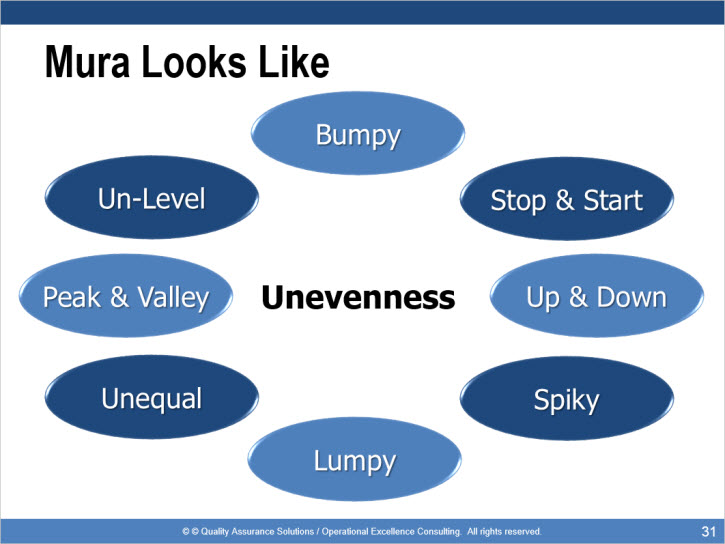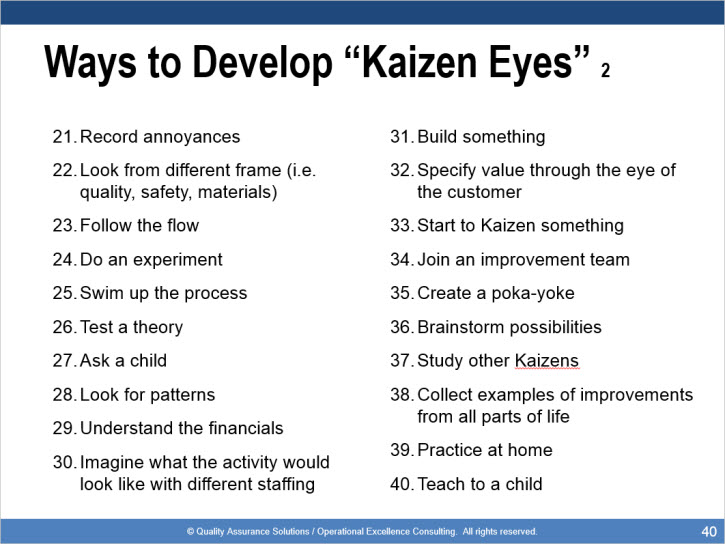 Gemba Walk is one of many QA presentations that we offer.