Training Presentation

Delight Customers through Quality
Save time, Improve Employee Moral, Create a Positive Work Culture...
Do you want everyone at your company to treat everyone as a customer?
Do you want to improve employees communication skills and remove the negativity from your culture?
Do you need to teach your employees customer delight and good service strategies?
Do you want to introduce your employees to basic customer quality concepts?
Do you want to present a professional powerpoint that will impress your employees, peers and the management team?
This professional presentation on Customer Delight through Quality saves you a significant amount of time. If you created this presentation yourself you could easily spend 24 to 40 hours just making the slides. See below for pictures of some of the slides. Use this PowerPoint to teach your employees how to identify customers, interact with customers and improve the customer relationship.
| | |
| --- | --- |
| | After purchase, you will download this product, no waiting. Your Satisfaction is Guaranteed. Within 30 days, if you are not satisfied with this product, I will refund your money. |
Customer Delight Description
Business exist because of customers. Delivering delightful experience creates loyal customers and keeps them coming back. Applying these tools internally creates a positive working culture.
In this presentation, you will find useful information on the basic concepts of delighting customers through quality. It includes...
The framework for Delighting Customers
Identifying and maximizing the moments of truth.
Management of service recovery
Tips to create a positive service culture
How To Use the PowerPoint Training Presentation
Deliver this professionally-developed presentation to an audience as a 1-2 hour briefing to train employees on Delighting Customer through Quality. Use the slides in a workshop for managers and staff of the organization who need to understand the structure and importance of Quality and Customer Delight.
You may customize this Microsoft PowerPoint presentation to your specific needs and preferences. Add slides, combine them with our other presentations, it's up to you. The only restriction is that the presentation cannot be resold without our prior written consent.
Objectives
Understand the basic concepts of delighting customers through quality
Define what it takes to create Customer Delight
Define how to maximize on Moments of Truth
Describe how to manage Service Recovery
Explain the imperatives of a positive service culture
Contents
What is Quality?
Quality: The Big Picture
Who is the Customer?
External Customers
Internal Customers
Product Quality
Expectations of Product Quality
Service Quality
Why do Companies Lose Customers?
Reasons for Switching to the Competition
Experienced Poor Service?
5 Dimensions of Service Quality
Moments of Truth?
How to Maximize the Moments of Truth
8 Steps to Service Recovery
Service Culture
Management Support
Motivators & Rewards
10 Tips to Positive Service Cultur
People
Being a Customer-oriented Professional
Summary
Slide Examples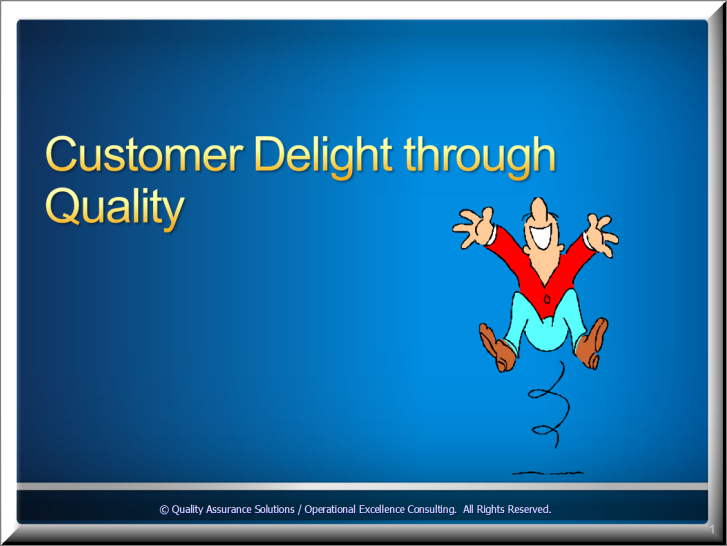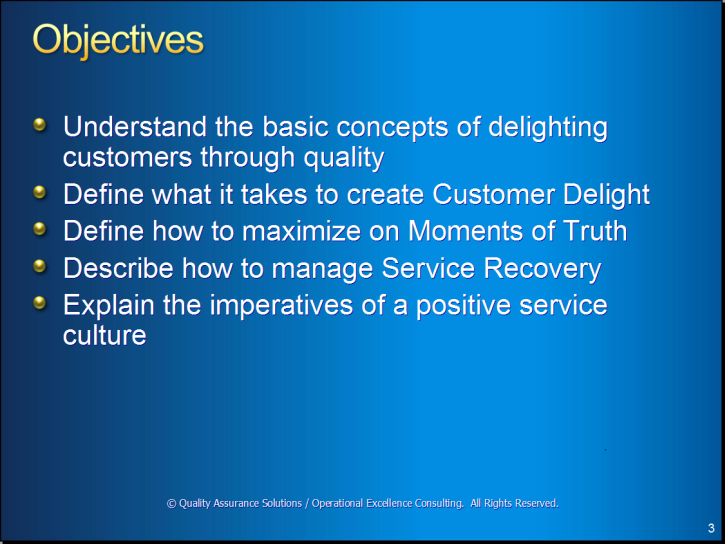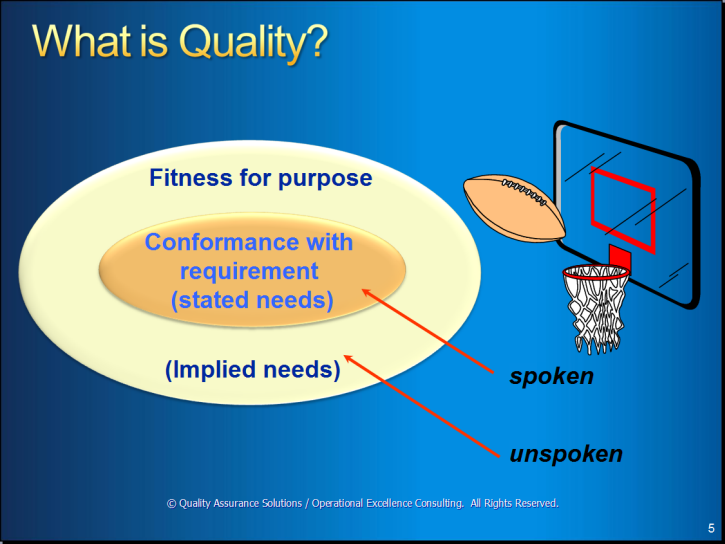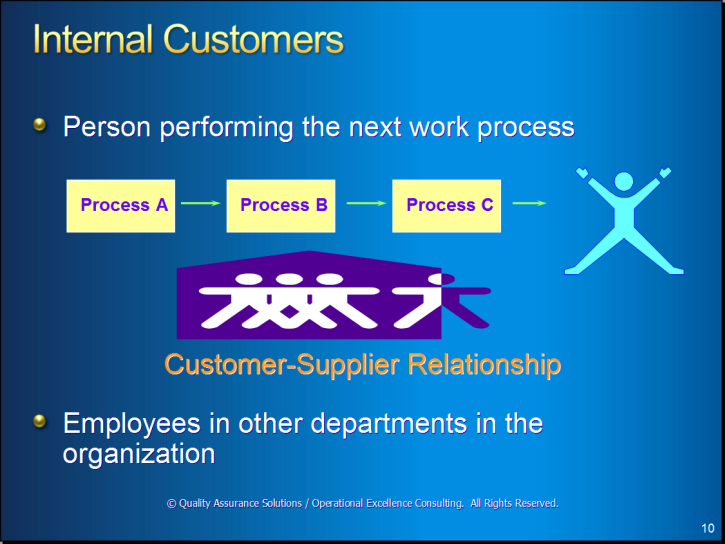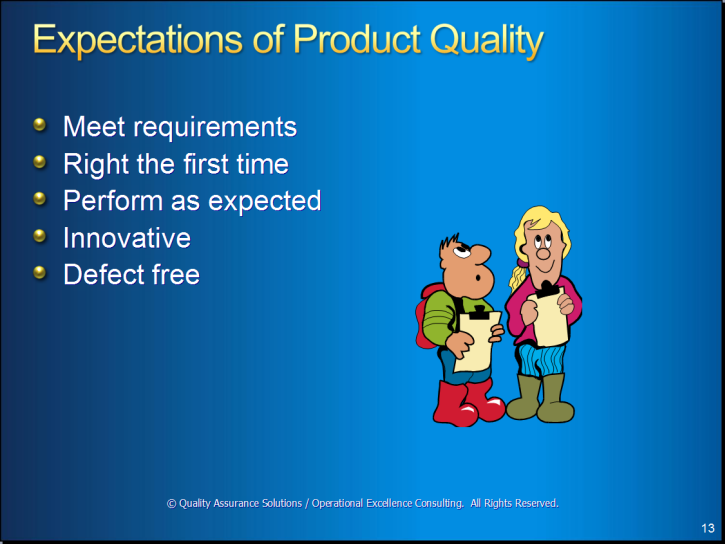 Customer Delight Training is one of our many PowerPoint Presentations