Timeless Teamwork Principles
Through the 20th and into the 21st century there have been countless books, recordings, and seminars on teamwork principles.
Many of these lectures offer valuable insight to building teamwork within an organization or workplace.
Napoleon Hill wrote the treatise on teamwork in his book Think and Grow Rich.
Hill's  timeless principles include:
Ally yourself with a group of as many people as you may need to carry out your plan.
Personally figure out what advantages and benefits you can offer each member of your team in return for their cooperation with your plan.
Arrange to meet with your team bi-weekly at regular scheduled intervals.
Remain in "perfect" harmony with your team.
| | |
| --- | --- |
| | Teach your staff the practices and skills to participate within and run effective productive teams.  |
Cooperation & Teamwork makes sense, but. .
Look at any aspect of building or developing a business, one of the core values of business: people must work in unison.
From the business owner to the customer, every phase of business is structured upon people building agreement with one another.
The team agrees with the team leader, while the customer agrees that the product offers enough value to trade their hard-earned money for it.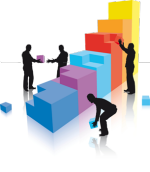 Trading value for value builds a Business.
Harmony occurs when the value of being a team member compensates or exceeds any disadvantages of being a member of that team. Effective teamwork operates the same way.
Hill sums up his simple teamwork principles with this quote:
No individual has sufficient experience, education, native ability, and knowledge to ensure the accumulation of a great fortune, without the cooperation of other people. --Napoleon Hill
Teamwork ideals are based on this simple idea.
You can see why team breakdown occurs: the costs of being part of the team outweigh the gains.

A System of Give and Take
As a leader, you must offer enough value and incentive to your team to acquire their unbroken alignment to your system. The system you set in place based on the simple teamwork principles and filled with the right people, naturally achieves the goals.
In "Think and Grow Rich" Hill wrote about the accumulation of wealth. However, not only wealth, the attainment of organizational goals relies primarily on peoples' cooperation with these same teamwork principles.
It's important to stress the magnitude Hill places on a leadership possessing perfectly clear vision about their team or organization's goals.
Michael Gerber, the author "The E-Myth" writes:
The question you have to ask yourself is, 'What do I want?' If that's not driving it, then it becomes an empty process. . . That stops me from externalizing the process and making it an exercise in creating objectives. Internalize this and make it a truly personal question. --Michael Gerber
A leader's ability to figure out these items creates a crystal clear team vision
organize a clear plan of action to attain the goal
take total ownership for implementing that plan results .
Hill reiterates, a leader's plan must be of major importance to the leader and must be "faultless" if you want is to attain goals, in this case building a high performance team.
Here a few ideas to foster team work in your organization.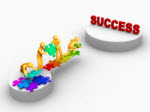 Technology and Environment May Change, But Teamwork Principles Don't. . .
Hill's thoughts repeat in countless writings of business and military leaders.
As a leader, whether you own a small business or a manager for a large corporation, your responsible to put your team in a position to succeed. To succeed you must develop teamwork in the workplace.
The easiest path to accomplish your goals, you need total alignment with:
What you want to achieve.
Develop your "faultless" plan
Organize and support in "harmony" with your team
Take ownership of your plan of action
Lead to Succeed
These are the seeds of successful businesses, and timeless teamwork principles.

---
---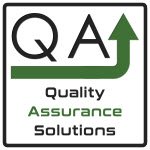 Quality Assurance Solutions
Robert Broughton
(805) 419-3344
USA
email