Special Offer for Our TrainingKeeper Users
Please see the below special offer on our updated TrainingKeeper V2 Software.
Learn more about TrainingKeeper V2 from the below videos.
---
Special Offer




Sales price is $39 for current customers. Our price for new customers is $59.

This offer includes transferring your data from your TrainingKeeper version 1 to the new version 2.

---
To Upgrade to TrainingKeeper V2
After payment, we will have you upgraded within 24 hours.
To upgrade please click the below buy now button.

$39
---
New to TrainingKeeper V2
Overview of TrainingKeeper V2
TrainingKeeper V2 Data Entry
TrainingKeeper V2 Reports
TrainingKeeper V2 Planning Training
TrainingKeeper V2 Working with Lists
---
---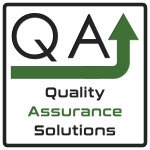 Quality Assurance Solutions
Robert Broughton
(805) 419-3344
USA
email